Tips For Storing Your Outdoor Furniture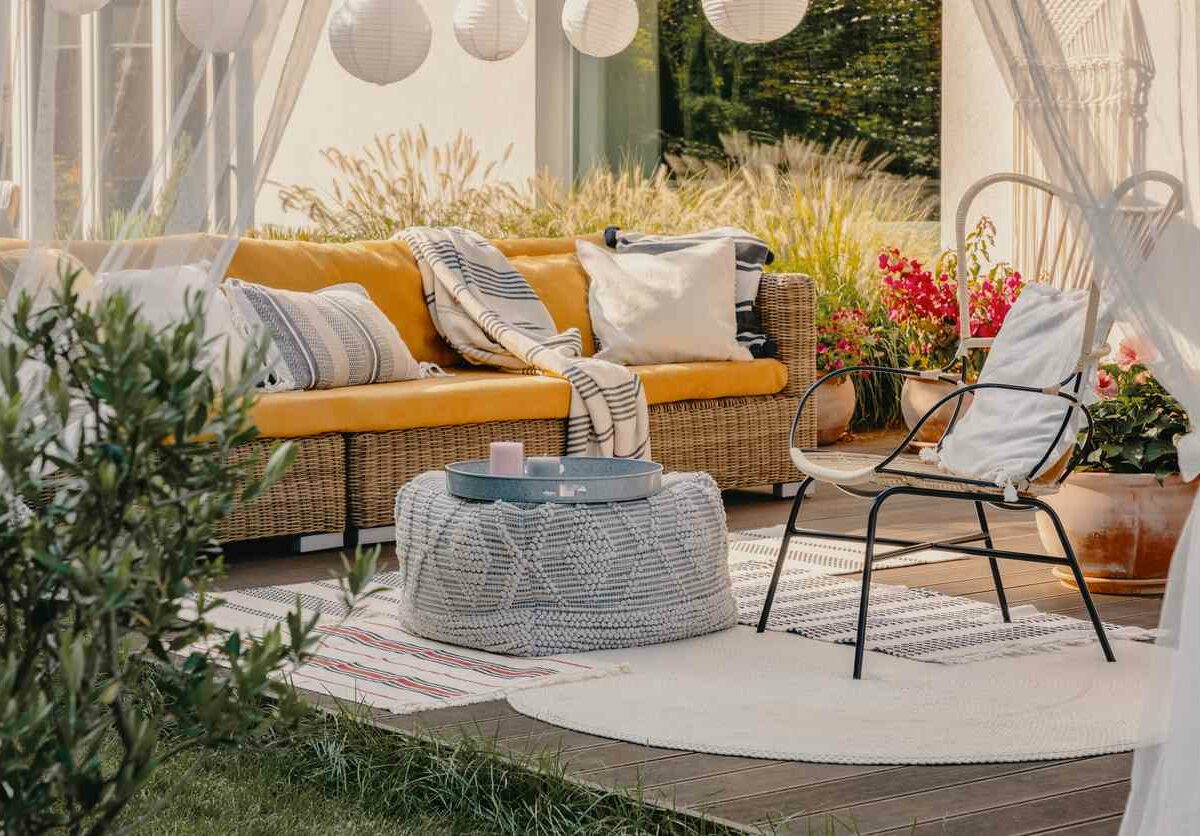 As temperatures drop and the air becomes crisper, you may find yourself spending more time indoors to escape the cold. Not only do you need a shelter to stay warm during the fall and winter, but your outdoor patio furniture also needs a new home to get away from the damaging effects of cold temperatures.
A garage or shed are both good options when it comes to packing away your patio furniture. However, if you're tight on additional storage space or want to keep your furniture organized, protected, and out of sight, self storage is a great solution. Whether you're storing tables, chairs, cushions, or more, these tips from Freedom Storage Management will help you prepare your patio furniture for storage so it can serve you and your outdoor space for years to come.
Properly Clean Each Piece of Furniture
Prior to utilizing outdoor furniture storage, you need to properly clean and prepare each individual item for storage. As you begin to clean and sanitize your patio furniture for storage, identify the type of material each piece is made of in order to properly clean it without destroying anything. Not all materials can handle the same types of cleaning products, and some need more attention than others. Below you will find the best process for cleaning each type of furniture material:
Wood: Most pieces of wooden furniture can be scrubbed clean with mild soap and water. However, if you are doing a deep clean or you have stains that are especially hard to scrub, you can also clean your furniture with a mix of water and dishwater detergent or oxygen bleach. You may also consider using a sealant once the furniture has dried to protect it from moisture damage that could occur.
Metal: When cleaning patio furniture made of metal, start off by brushing off as much dirt and grime as you can. You can then wipe it down with warm water and detergent. Let it dry completely before placing it into storage.
Plastic: Plastic outdoor chairs and tables can easily be cleaned with warm water and a dish soap solution.
Wicker: Wicker furniture needs to be gently washed using warm water and an oil-based soap solution. These pieces of outdoor furniture also need to dry completely before being put away into storage.
Cloth: If you have cushions that need to be washed, remove any coverings and wash them on a gentle cycle. This can also be done with hammocks, rugs, and curtains. After being washed, hang these materials out to dry prior to packing them away.
If you are planning to store a fire pit or grill, these two items require a more intense cleaning process. First, any charcoal, firewood, or stones present in either item needs to be removed. If a propane tank is present, disconnect it and find a place outside to store it. Propane tanks are highly flammable and should never be stored indoors. Lastly, scrub everything including grill grates, with soap and hot water. Clean any grills and fire pits thoroughly to get rid of ashes, soot, and food scraps.
Create an Organization System
After everything has been cleaned and sanitized, it is now time to pack everything up and place it into storage. Measure the storage space you have either in your shed or a self storage unit so you know what needs to be stacked. Patio chairs and tables can easily stack together to allow for more room. You will also want to pack away pillows, cushions, curtains, and hammocks in a plastic bin or sealed storage bag. If you have to disassemble anything, keep screws and other hardware organized in a plastic bag so they won't get lost.
Rent a Self Storage Unit From Freedom Storage Today!
Once you've properly cleaned and organized all your items, you will need some storage for your outdoor furniture. If you do not have enough room in your shed or garage, a self storage unit is the perfect place to safely store your patio furniture. Not sure what size unit will work best to store tables, chairs, cushions, and grills? Our storage calculator can help you select the perfect space to fit your needs. Freedom Storage is your go-to for affordable outdoor furniture storage. Find a facility near you and rent a storage unit today.
More From Freedom Storage Management