Student Storage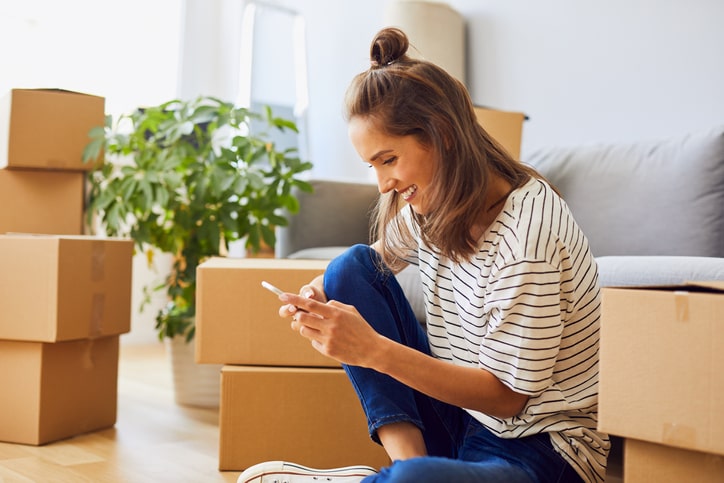 Whether you're moving back home for the summer, or your dorm room doesn't have enough room for your wardrobe, Freedom Self Storage can help. We offer a wide range of affordable, convenient storage units for students that are perfect for your budget and schedule.
From a 5' x 5' storage unit for your marching band gear to a 10' x 10' storage unit to store your college furniture near campus over break, we've got you covered. You can find one of our self storage facilities throughout the United States—find a student storage unit near you today.
Student Storage Features
From the first year to graduate school, your living situation often shifts as a student. Storage space in dorm rooms, chapter houses, and college apartments often varies, potentially leaving you with more belongings than places to keep them. When you need more room, you can count on our convenient storage units and features!
At Freedom Storage Management, we keep you and your unique storage needs in mind. If you plan to use summer storage, store your wooden furniture, electronics, and other sensitive items in a climate-controlled unit. Unlike a standard unit, a climate-controlled unit maintains a steady temperature, even on the hottest days of summer.
Speaking of summer, if you decide you'd like to keep your storage unit after summer vacation ends, you can! We offer month-to-month leases that fit your student budget; you'll never be locked in a long-term contract when you rent self storage with Freedom Storage Management.
Other convenient student storage features we offer include:
24-hour digital video recording
Drive-up accessible storage units
Fenced properties
Clean, well-lit grounds
24/7 storage unit access
And more
Features and amenities vary by storage facility. Contact your local Freedom Storage Management team and ask about available features today!
What storage unit size do I need for student storage?
Everyone's student storage needs look different. When you need more space for your textbooks, wardrobe, and other college supplies, we're here to help with a wide selection of storage unit sizes. Our available storage unit options include:
5' x 5 storage unit—about the size of a small walk-in closet; perfect for seasonal clothing
5' x 10' storage unit—the size of a larger walk-in closet or small shed best suited for storing small furniture
10' x 10' storage unit—roughly the size of a one-car garage; can hold the contents of a dorm room, studio apartment, or one-bedroom apartment
10' x 15' storage unit—best for storing contents of a two-bedroom college apartment or rental house
10' x 20' storage unit—comparable to a small garage, excellent for three- or four-bedroom house or apartment
10' x 30' storage unit—similar to a large garage, can fit a wide range of furniture and is ideal for a chapter house, multiple-bedroom dorm suite, or large rental house
Still not sure how much storage space is best for you? We can help you find the right storage unit for student storage. Contact a Freedom Storage Management-owned facility near you!
Can I use my storage unit for dorm storage?
Absolutely! Self storage isn't just for homeowners or entrepreneurs. If you need more space in your dorm room during the school year, you can rent your storage space on a month-to-month basis to store seasonal clothing, textbooks, and other college school supplies. We only ask that you do not store the following items:
Flammable liquids and materials
Live animals and plants
Stolen property
Perishable food
If you're unsure if one of your items is storage appropriate, contact Freedom Storage Management.
Rent Your College Student Storage Unit Today
Give yourself the space you need at school with student storage from Freedom Storage Management. As leaders in the self storage industry, we're made it our mission to help our customers find the space they need when they need it. Find a storage unit at a Freedom Storage Management-owned facility near you today!