Military Storage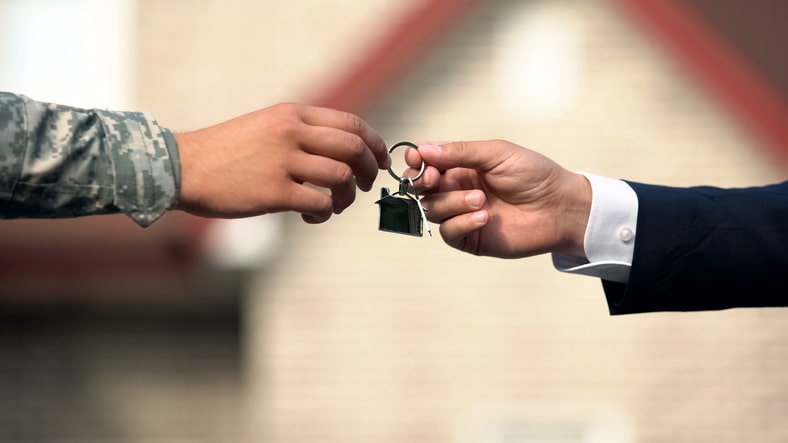 If you're an active military member in need of self storage, head to a Freedom Store Management-owned storage facility near you. Whether you're preparing for a permanent change of station (PCS) or you're heading off for an extended deployment, we're proud to offer self storage to the brave men and women who serve our country.
From 5' x 5' storage units for clothing storage to 10' x 30' units for home storage and vehicle storage, you can count on our team to help you create the storage space you need at an affordable rate. Find a storage facility near you and rent your military storage unit today!
Military Storage Features
Life in the military is full of transitions; take juggling your belongings off the to-do list with our convenient storage features and amenities. In addition to our wide range of unit sizes. We offer 24/7 storage unit access to ensure you can always reach your belongings when you need them.
Planning on long-term storage for your wooden furniture, vinyl records, and other temperature-sensitive belongings? Freedom Storage Management offers climate-controlled storage for your peace of mind.
Even when the forecast calls for record-breaking temperatures, our climate control feature maintains a stable storage environment to prevent warping, cracking, melting, and other temperature-induced damages.
Take advantage of other features at Freedom Storage Management, such as:
Keypad accessible entrances
Month-to-month leases
Discounts and special offers
Clean, well-lit storage facilities
Moving supplies available for purchase
And more
Contact your local Freedom Storage Management team to learn more about their available features! Amenities vary by location.
What storage unit size do I need for military storage?
If you're wondering how much storage space you need as a military service member, you can find the answer in our helpful storage unit size guide.
We offer a diverse selection of unit sizes, from small, walk-in closet-sized spaces to storage units that can hold vehicles or the contents of a three-bedroom home. Additionally, you can contact your nearest self storage facility and ask our helpful storage professionals for assistance.
Rent Your Military Storage Unit Today
At Freedom Storage Management, we're proud to serve the service members that protect our country. When it's time to create more storage space for your change of station or deployment, you can find convenient, affordable options with our team.
Rent or reserve a storage unit at a Freedom Storage Management-owned facility near you today!