Commercial Storage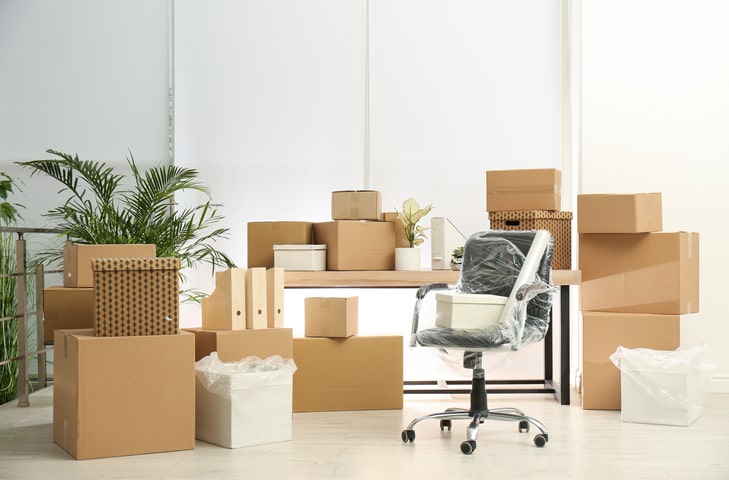 Did you know storage space is one of your most important assets as a business owner? From creating room for work desks to keeping your inventory organized, having enough space for your office, store, or restaurant is crucial.
Having that space is even more important for smaller business owners. Running a business out of your home? Unless you have an industry warehouse-sized basement, increased online orders can leave your living space feeling like a stockroom.
Whether you need to keep your personal and professional lives separate, or you're just ready for more space in your business, Freedom Storage Management can help. From document storage in a 5' x 5' unit to keeping your entire inventory in a 10' x 30' space, our commercial storage solutions can help you stay efficient and organized.
Find out how you take care of business with a commercial storage unit from Freedom Storage Management today!
Commercial Storage Features
While everyone's schedule can feel hectic from time to time, that's especially the case for business owners. That's why we've tailored our commercial storage units to fit your busy work life.
When you need to make early morning or late-night stops by your unit, we've got you covered. We provide 24/7 access to our units to ensure you can reach your documents, equipment, or inventory when you need them. Other commercial storage features you can take advantage of with Freedom Storage Management include:
Drive-up accessible units
Digital video recording
Month-to-month rentals
Wide aisles for moving trucks
And more
Features vary by facility location, so contact your local Freedom Storage Management team for more information!
What Storage Unit Size Do I Need for My Business?
We offer a diverse range of commercial storage units to ensure you choose the right storage space. When you need to store documents and tax information, or it's time to order your retail shop's holiday inventory, we can handle it. Our unit sizes include:
5' x 5' storage unit—around the size of a small walk-in closet; best for storing office supplies, documents
5' x 10' storage unit—the size of a small shed; ideal for office chairs, small tables, or supplies
10' x 10' storage unit—the size of a small garage; ideal when you need to store contracting tools, office desks, electronics, or lawn care equipment
10' x 15' storage unit—the size of a large bedroom; perfect for large equipment, signs, or professional appliances
10' x 20' storage unit—the size of a small garage; ideal for real estate businesses or apartment complexes to store staging furniture for properties or units
10' x 30' storage unit—the size of a large garage; best-suited for large retail inventories
Still looking for guidance in choosing a unit? We're happy to help. Explore our unit size guide or contact your nearest storage facility.
Which Businesses Can Benefit from Commercial Storage?
Regardless of your industry, self storage is invaluable for any investment. Some industries particularly benefit from the use of self storage, however. If you're a retail storage manager with more inventory than places to store it, you can keep your backroom organized and efficient with a self storage unit.
If you're working remotely, or you're preparing to move to a larger office space, Freedom Storage Management has you covered. Our storage units are perfect for businesses in the middle of big transitions.
Other professionals we recommend self storage for include:
Contractors
Real Estate Agents
Lawn Care Specialists
Interior Designers
Grow Your Business with Freedom Storage Management
As your business grows, give yourself the professional advantage of additional storage space. We offer commercial storage at affordable rates, and never lock our tenants in long-term agreements. Find a storage facility near you and rent or reserve a unit with Freedom Storage Management today.