Mon

9:00am - 5:00pm

Tue

9:00am - 5:00pm

Wed

9:00am - 5:00pm

Thu

9:00am - 5:00pm

Fri

9:00am - 5:00pm

Sat

8:00am - 12:00pm

Sun

Closed
Mon

6:00am - 10:00pm

Tue

6:00am - 10:00pm

Wed

6:00am - 10:00pm

Thu

6:00am - 10:00pm

Fri

6:00am - 10:00pm

Sat

6:00am - 10:00pm

Sun

6:00am - 10:00pm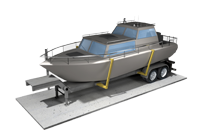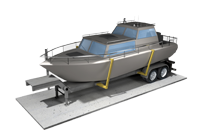 Norfolk, VA, Storage Units on East Princess Anne Road
Self storage needs are as unique as the people searching for solutions to their storage needs. At Norfolk Self Storage, we understand those needs and strive to offer high-quality solutions for all who require them. Whether your Elizabeth River fishing adventures require additional storage space for your poles, lures, and tackle boxes or your business in nearby Norfolk Industrial Park needs assistance with overflowing inventory, Norfolk Self Storage is here to help.
When you choose to store with Norfolk Self Storage, you will be granted access to top-of-the-line storage units in Norfolk at a competitive price. We also offer several useful online tools to assist you on your storage journey, such as our storage calculator, that provide an accurate size recommendation based on the items you need stored. Visit us today to begin taking advantage of convenient self storage in Norfolk.
Conveniently Located Storage Units Near Norfolk State University
Our storage facility on East Princess Anne Road is just down the road from The Kroc Center Hampton Roads and easily accessible via East Virginia Beach Boulevard. We are proud to offer convenient storage units to residents in several surrounding neighborhoods, including Bowling Green, Ballentine Place, Broad Creek, and Stonebridge. From storage for couches and holiday decorations to financial documents and office supplies, Norfolk Self Storage has what you need for convenient residential and commercial storage in Norfolk.
Students attending Norfolk State University can also take advantage of quick and easy self storage at Norfolk Self Storage. We can help you store items while away on summer break, on a study abroad trip, or during the school year. Contact us today for more information on our student storage solutions in Norfolk.
Norfolk, VA, Self Storage Features
No matter what your reason is for needing self storage, you deserve to be offered everything you need for a positive and stress-free experience. Enjoy peace of mind while storing your items within our fully fenced facility equipped with electronic gate access and video recording. Additional features and amenities offered at our Norfolk facility include:
Access seven days a week
Concrete and steel construction
Drive-up access
Ground-level units
Month-to-month rentals
Tenant insurance available
Still have questions about our unique services and helpful amenities? Take a look at our frequently asked storage questions for answers to all your questions.
Drive-Up Access in Norfolk, VA
Save time every time you stop by your storage unit with drive-up access in Norfolk. This convenient feature allows you to park your vehicle right at the entrance to your unit for a quick and easy unloading process. At Norfolk Self Storage, we want to make self storage as simple as can be with drive-up access in Norfolk.
Vehicle Storage in Norfolk, VA
Need to store an extra car or trailer? We have you covered! Norfolk Self Storage has parking spaces available to help you clear out space in your garage or driveway. Vehicle storage spaces are limited, call us today to check availability and secure your spot today!
Rent or Reserve Your Norfolk, VA, Storage Unit Today
Not sure where to get started? Take a look at our storage tips page and storage unit size guide for helpful advice on preparing your items for long-term storage and how to choose the right unit size for your needs. When you're ready to begin storing your items with us, rent or reserve your Norfolk storage units online.
Features & Amenities
Every storage feature is designed from scratch against standards forged from years of experience in the self storage industry. The result is a high quality consistent customer experience you can count on.
Concrete and Steel Construction
Friendly Professional Staff
Major Credit Cards Accepted
Tenant Insurance Available