Murfreesboro Mini Self Storage

Murfreesboro, TN 37128
(615) 492-8848
Mon

8:00am - 4:00pm

Tue

8:00am - 4:00pm

Wed

8:00am - 4:00pm

Thu

8:00am - 4:00pm

Fri

8:00am - 4:00pm

Sat

7:00am - 11:00am

Sun

Closed
Mon

6:00am - 10:00pm

Tue

6:00am - 10:00pm

Wed

6:00am - 10:00pm

Thu

6:00am - 10:00pm

Fri

6:00am - 10:00pm

Sat

6:00am - 10:00pm

Sun

6:00am - 10:00pm


5' x 10'
Climate Controlled


10' x 10'
Climate Controlled


15' x 10'
Climate Controlled


10' x 20'
Climate Controlled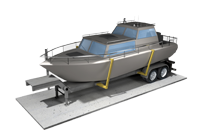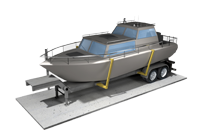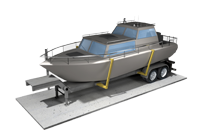 Self Storage Units in Murfreesboro, TN
The space you need at a price you can afford is not far away. When you rent a storage unit from Murfreesboro Mini Self Storage you can take back the space in your home and enjoy a life free of clutter. Whether you only have a few small boxes to store, large furniture or appliances, or even an extra vehicle, you can find the space you need right here off Murfreesboro road next to Eagle disposal, only a stone's throw away from Interstate 840.
Let us help you take back the space in your home or office today and rent your self storage unit from Murfreesboro Mini Self Storage.
Storage Features in Murfreesboro, TN at Murfreesboro Mini Self Storage
At Murfreesboro self storage, our goal is to provide you with everything you need to store your belongings the right way. Use our self storage size guide to help you get a sense for your unit's capacity and narrow down your choices, and when you are ready to start your lease, you can do so any time entirely online through our website. Top that off with 24-hour access, and you'll have all the tools you need to store anything with unparalleled convenience and accessibility.
Climate Controlled Storage Units in Murfreesboro, TN
A crucial step in your self storage process in determining the best way to preserve the lasting quality of your belongings while they are in storage. Certain materials such as leather, plastics, paper documents, musical instruments, and wooden furniture can warp or deteriorate if exposed to unstable temperatures.
Hot summers and cold winters can wreak havoc on unprotected items. Our climate-controlled storage units maintain a consistent environment inside your unit regardless of the weather outside. Give your belongings the ideal storage conditions they deserve and opt for climate-controlled storage.
Murfreesboro RV, Car, and Boat Storage
Find a new home for your extra vehicle right here in Murfreesboro. With ample space to accommodate vehicles of all sizes, you can rest assured that your RV, car, or boat will be stored in a well-maintained and safe environment. Our flexible month-to-month rental options provide the freedom to store your vehicles for short-term trips or long-term periods, making it a perfect solution for both occasional adventurers and year-round enthusiasts.
Plus, our proximity to Interstate 840 means you can whatever you need only minutes out of our facility. Start your next road trip or day on the water right out of our gate with your reserved parking space and Murfreesboro Mini Storage.
Self Storage Units With Drive-Up Access
Self storage units with drive-up access offer a level of accessibility that makes storing your belongings easier and more convenient than ever. With the ability to directly drive up to your storage unit, loading and unloading heavy or bulky items becomes a breeze, eliminating the need to carry them through long corridors or elevators. This time-saving feature can also allow for quick access to your business' inventory whenever you need them, allowing for stress free moves and retrieval at any time of day.
Rent Your Murfreesboro Storage Unit Today!
Whether you're moving, decluttering, or need extra space for your business, our secure and well-maintained facility offers peace of mind for your belongings and vehicles. Enjoy flexible rental options and easy online reservations to get started right away. And as always, our friendly and knowledgeable staff is ready to assist you with any questions you may have along the way.
Don't let clutter overwhelm your space. Reserve your Murfreesboro storage unit or parking space online or over the phone today!
Features & Amenities
Every storage feature is designed from scratch against standards forged from years of experience in the self storage industry. The result is a high quality consistent customer experience you can count on.
All Major Credit Cards Accepted
Friendly Professional Staff
Outdoor RV Auto and Boat Storage
What Our Customers Are Saying
Under new management, and lot's of improvements.
Gene Brands
September 18, 2023
This is the friendliest, easiest to work with storage facility I've ever encountered!
Miss Gingham
August 11, 2023
I have been using this company for over 10 years no problems great staff
Kevin Burrows
March 12, 2022
Thank you for keeping our things safe for 3 years. Great price. Zero pest damage or other damage to our items. We had items in the back that we haven't seen i... Read More
Thank you for keeping our things safe for 3 years. Great price. Zero pest damage or other damage to our items. We had items in the back that we haven't seen in 3 years, and everything was exactly as we left it. Easy 24 hour access with secure codes for gate and door. The location felt safe, secure, and well maintained. Perfect for our needs.
Cortney Bell
June 08, 2021
This is the right place for storage your stuff..good $$,safe .
Teresa Gonzalez
December 18, 2020