Moving and Packing Supplies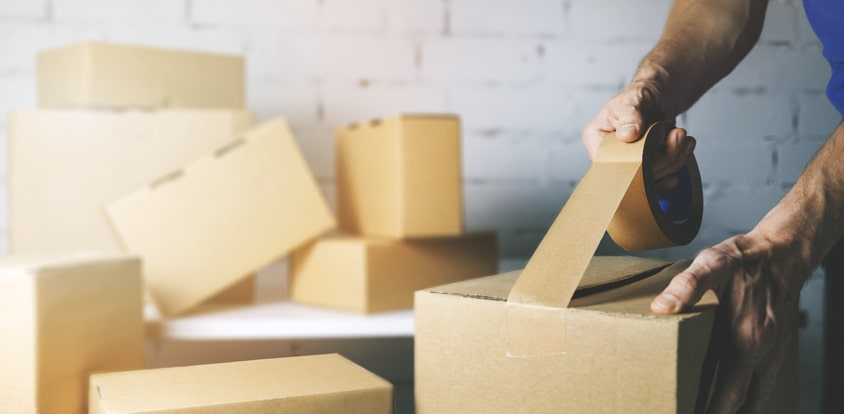 When you're in the middle of packing for a move, there's nothing worse than taping a box shut and realizing the tape roll is empty. Alternatively, if you underestimate how many boxes you need, you may find yourself heading out the door to buy more.
Before you take countless treks back to the store, start your moving day right with Freedom Storage Management! Our helpful storage professionals can help you pick out the moving supplies you need. Find a storage facility near you today!
Grab More Boxes From Freedom Storage Management
Boxes are quintessential to any moving day. Whether it's across town or across the country, be prepared for your move with boxes from Freedom Storage Management. From small boxes for storing knick-knacks to large boxes for winter clothing, you can find the box you need with our team. Not sure which box size is right for you, or how many you need? Ask one of our helpful storage professionals!
Securely Pack Your Belongings
Regardless of which box size you choose, make sure your boxes are packed snugly. The last thing you need during a move is a box full of broken glasses or flatware! Fill your boxes with a variety of packing materials from Freedom Storage Management. We offer packing paper, bubble wrap, and newspaper for your peace of mind.
If you plan to move wooden furniture, mattresses, or other items you want to shield from dirt, dings, and other damage, we also offer stretch wrap and furniture covers.
Grab a Storage Unit Lock
Storing your belongings with Freedom Storage Management? We also offer storage unit locks. Stay on-site and skip a trip to the store by buying one of our cylinder or disc locks.
Rent a Storage Unit with Freedom Storage Management Today
At Freedom Storage Management, making self storage easier is always our mission. When you need moving and packing supplies, you can count on our team. Availability and variety of moving supplies vary by location, so find a storage facility near you today!