Residential Storage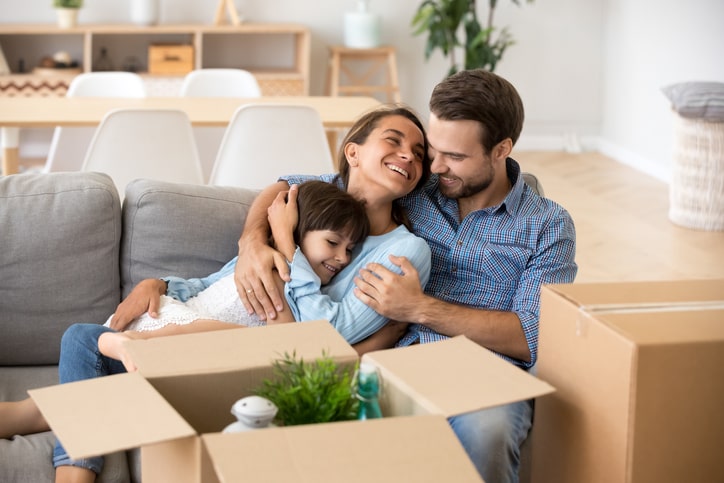 Your home should be your sanctuary. However, without ample storage space for your seasonal clothing, crafting supplies, sports equipment, or other belongings, it can feel more cramped than cozy. Additionally, if you're moving to a new home or apartment, or renovating your living space, you'll need even more room to store your furniture.
If you're moving, renovating, or simply decluttering, you can rely on Freedom Storage Management for an affordable storage solution. We offer a wide range of residential storage units designed with your needs and busy lifestyle in mind.
Feeling cramped in your apartment? Free up space in your closets by storing your winter clothes in a 5'x 5' unit. We even have massive 10' x 30' storage units—perfect for storing all your large home's contents during a move!
At Freedom Storage Management, we're proud to serve all kinds of residential storage needs through convenient features, affordable rates, and top-notch customer service. Find a storage unit near you and rent online today!
Home Storage Features
From running errands and stopping by the DMV to taking the kids to soccer practice, we understand how hectic your schedule can be. When you choose a storage unit from one of Freedom Storage Management's facilities, you'll discover how we go the extra mile to make storing your belongings easier.
Many of our storage facility locations are near major roads, highways, and interstates to ensure your unit is a short drive from home. You can find a Freedom Storage Management-owned facility in the following states:
In addition to our accessible locations, we've designed our storage facilities to accommodate a wide range of storage needs.
If you plan to store temperature-sensitive belongings, such as wooden furniture, electronics, or vinyl records, choose one of our climate-controlled units. When summer heat waves or deep winter freezes strike, you can rest easy knowing your climate-controlled unit is hard at work maintaining a stable storage environment.
Stop by a Freedom Storage Management facility near you to enjoy other great storage features, such as:
Month-to-month leases—You'll never be locked into a long-term contract when you choose our team.
Affordable rates—At Freedom Storage Management, we offer discounts and move-in specials to make personal storage fit your budget.
24/7 Access—Visit your unit whenever you want! We provide 24-hour unit access, seven days a week.
Boat and RV parking—If HOA guidelines limit your options for parking your vehicle, take your boat, RV, or car to one of our parking spaces!
And more
Features vary by facility. Contact your local storage team to learn about your residential storage options!
What Residential Storage Unit Size Should I Choose?
Every storage need is unique! Freedom Storage Management offers a wide variety of unit sizes and features to help our friends and neighbors. Our smaller unit sizes are ideal for storing seasonal clothing, hobby supplies, camping gear, and more.
Planning a major move or renovation project? Pack furniture, appliances, and other large belongings away in a 10' x 20' or 10' x 30' storage unit.
Still not sure what unit size is right for you? No problem; just explore our storage unit size guide, or give your local Freedom Storage Management facility a call.
Rent or Reserve Your Residential Self Storage Unit Today
Ready to take back space in your home? Choose a self storage unit from Freedom Storage Management. No matter which of our storage facilities you visit, you'll find helpful storage professionals and convenient residential storage at affordable rates—no long-term contract required. Start decluttering, moving, or renovating your home with Freedom Storage Management. Rent or reserve your unit online today!