Moving Guide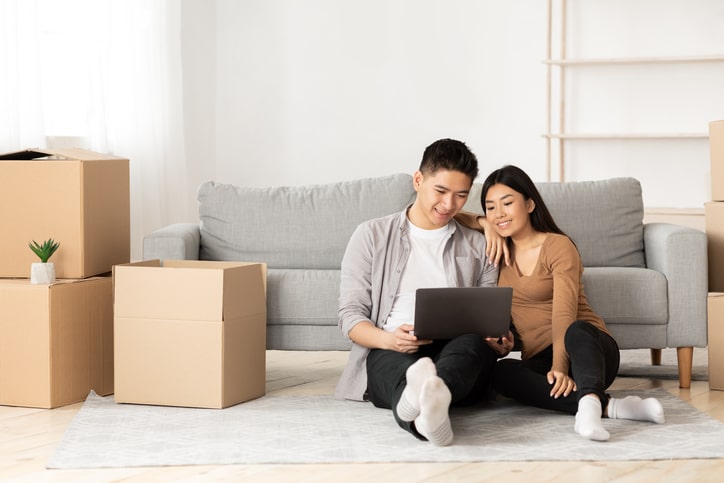 When you're preparing for a move, you've got a lot of tasks to juggle. From transferring utilities to moving your belongings into storage as you transition to your new home, moving can be a draining experience.
Fortunately, Freedom Storage Management is here to help. In addition to our affordable storage units, we're happy to offer our helpful tips for moving! Discover how to pack a moving truck, where to buy moving boxes, and more below.
3 Critical Things to Do Before Moving
Preparation is the key to success during any moving process. By mapping out your most important tasks first, you can minimize your pre-move stress and lower the risk of forgetting something important. Three critical things we recommend doing before a move include:
Everyone's preferences for preparing for a move look different, but we recommend creating some kind of list—whether you use a moving day template, sticky notes galore, or a simple bullet point list.
1. Make a Moving Checklist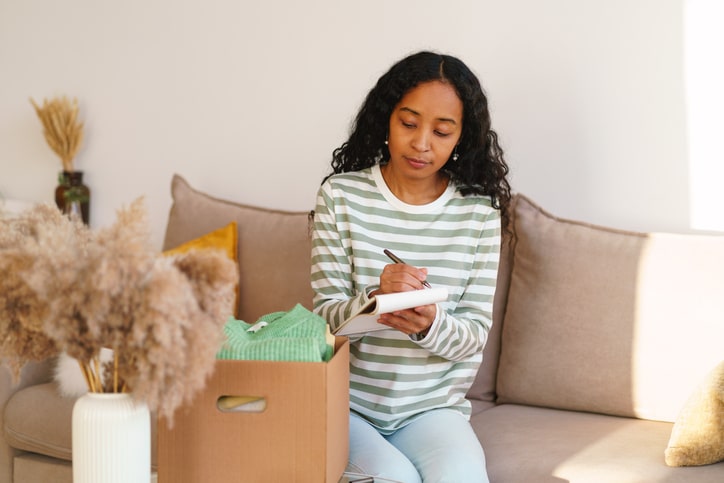 Everyone's preferences for preparing for a move look different, but we recommend creating some kind of list—whether you use a moving day template, sticky notes galore, or a simple bullet point list.
Break your to-do list items out into phases: before, during, and after the move. Having a physical list can help you stay organized and focused during the hectic process of moving.
2. Decide What to Do With Your Belongings
Even if you're just moving to a new apartment, moving can quickly become expensive and draining. Many of us just don't have the time or energy to rally friends and family for a marathon moving day or budget to pay a moving company.
If you need more time to decide what to do with your belongings, consider self storage. By keeping your belongings in self storage, you can move them out of your old residence and gradually move them over to your new home at your own pace.
3. Set Up Your Forwarding Address
Whether you're combining apartments with your significant other, moving to a new school district, or downsizing for retirement, setting up your forwarding address is a vital step in the moving process. The United States Postal Service recommends updating your address at least two weeks before your move.
Always set up your new address through the official USPS mover's guide. The USPS only charges $1.10 to your credit or debit card to verify your identity; scammer websites may charge $40 or more to update your address.
Additionally, you should prepare to transfer your utilities, prescriptions, and other services that require your address. Before you transfer prescriptions, make sure you have enough medication to last you until you have access to your new pharmacy or doctor's office. Schedule other transfers, such as your electricity and Wi-Fi, for your moving day date.
When should I start packing for a move?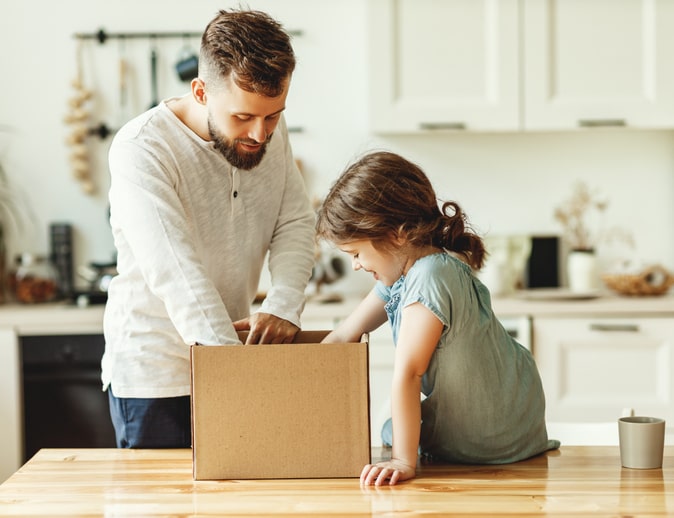 Start packing for your move about a month beforehand. First, collect the moving and packing supplies you'll need. The sooner you can buy moving and packing supplies, the better—spring and summer are the most popular seasons to move; demand for packing supplies spikes as new homeowners, apartment renters, and college students prepare to move.
If you need packing and moving supplies near you, Freedom Storage Management can help. We offer a wide range of moving supplies at our storage facilities, such as:
Boxes
Shipping tape
Bubble wrap
Moving blankets
And more
How to Label Your Boxes
If you don't label your boxes prior to your move, you may create extra work for yourself as you settle into your new home. Writing "KITCHEN – Utensils, flatware, silverware" may take a few more seconds than just throwing everything in a box and taping it shut, but it'll save you from a self-inflicted scavenger hunt.
Move Furniture to an Accessible Spot
A few days before your move, we recommend setting all your packed and labeled boxes near your front door or garage. When it's time to pack your moving truck or personal vehicle, you won't have to trek throughout your house or apartment to retrieve boxes.
Additionally, moving all your boxes into one spot gives you room to clean before the big day! You should also move furniture you don't need to use before the move (side tables, vanities, etc.) near the front door or garage.
Wait to Pack Toiletries and Valuables
It's the day before your move! The window of time right before you travel to your new home is often when important things, such as documents and electronics, get tucked into any remaining boxes or bags.
Before your tablet or toothbrush go missing in action, lay out any items you'll need to have on hand during your move. If you plan to work from home during your transition, you'll need to keep your laptop, chargers, and other devices handy in a backpack or tote. You should also keep towels, toiletries, and medication with you in an overnight bag or suitcase.
Other personal items you should keep with you during a move include:
Jewelry
Birth certificates, marriage licenses, etc.
Electronics
A change of clothes
Tips for Your Moving Day
The moving day has finally arrived! Before you start packing your personal vehicle or moving truck, walk through your living space and confirm nothing's been left behind.
Renters should check their apartments for any unclean or damaged spots; get the most out of your deposit! Take photos of your clean, emptied rooms in case your old landlord tries to report and charge for damages.
Plan to use a moving service? Give your moving truck driver your name, phone number, and contact info for a family member, roommate, or anyone else who's helping you during the move.
Don't worry if you arrive at your new home before the movers do. Just be patient and make sure you confirm all the information on your final bill is correct before signing and giving it to your moving service.
What should I pack into my truck first?
This tip is specifically for the do-it-yourself movers—we admire your grit! Make your DIY moving day a little easier by packing your heaviest boxes and furniture first, such as mattresses and couches.
Next, pack your truck with midsize, middle-weight belongings, followed by your lightest items on top. When you arrive at your new place, you can make quick progress.
Make Your Move Easier with Freedom Storage Management
Crunched for time on your moving day? Not a problem. If you need a short-term storage space between your old house and your new home, a self storage unit can help. Just move your must-have belongings and furniture on your moving day, and unpack your storage unit on the weekends.
At Freedom Storage Management, we offer a wide range of storage unit sizes, from 5' x 5' storage units to spaces as large as 10' x 30' spaces. Whether you need a storage unit for a month or longer, we're here to help with affordable month-to-month leases and convenient features to make self storage—and your move—easier. Find a Freedom Storage Management-owned storage facility near you today!