Storage Tips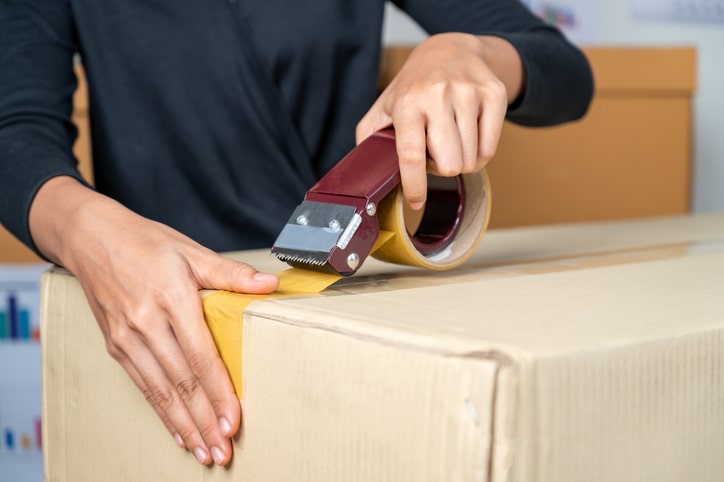 At Freedom Storage Management, we're committed to providing excellent customer service—and that includes educating our customers about self storage! If you're renting self storage for the first time or need a refresher, we're here to help you learn how to organize a storage unit.
As experts in self storage, Freedom Storage Management has gathered a few tips and tricks over the years. In addition to providing convenient storage at affordable rates, our goal is to help you maximize the use of your storage unit by properly packing and organizing it. Explore our helpful tips below, or contact your local Freedom Storage Management team today.
Review Our Guidelines for Storing Items
First thing's first before you move into your storage unit; make sure you're not storing any restricted items! While we're happy to have you store your coffee table or camping gear with us, we have a few things that can never be put in self storage. Please keep the following belongings out of your storage unit:
Gasoline or other flammable liquids materials
Fireworks
Ammunition or firearms
Living things like plants or animals
Perishable food items
Keep in mind that our list isn't exhaustive! Check in with your local Freedom Storage Management professionals or review state laws to learn more. Planning to store items with an engine, such as a leaf blower or lawnmower? Don't forget to empty the gasoline or oil prior storage.
Should I invest in climate control?
You may have a unit size picked out, but you'll need to consider storage features, too! While a standard drive-up storage unit may work for equipment, appliances, or patio furniture, you should consider climate control for temperature-sensitive items.
Unlike a standard storage unit, a climate-controlled storage unit maintains a stable temperature for your belongings, regardless of the forecast. Common items that are perfect for climate control include:
Wooden or leather furniture
CDs
Vinyl records
Electronics
Paper documents
Fabrics
And more
Still not sure if climate control is right for you? Contact our storage professionals. We'll work with you to help you determine if you should invest in a climate-controlled storage unit.
How should I pack my storage unit?
That's a great question that has a variety of answers! How you pack your storage unit depends on several factors: what you're storing, how much you're storing, and how long you plan to store it.
If you're planning to stop by your unit frequently, you'll want to pack your most needed items last. That way, you can open your unit door and immediately reach them. Additionally, try to line boxes and belongings along the walls of your storage unit to create a center aisle.
When you don't plan to visit your storage unit often, don't worry about saving space for a center aisle. Make the most use of your floor space! Long-term storage is helpful for military deployments or extended moving processes and renovation projects.
Regardless of how fully you plan to pack your unit, don't forget to allow for some space between your items and the walls. We also recommend placing boxes on pallets or skids to help the unit's airflow.
How to Prep Your Belongings for Storage
Now that you have a game plan for packing your storage unit, you'll need to prepare your belongings! Properly prepping your items for storage ensures they're well-maintained during storage and ready for unpacking when you're ready to move them back into your home. Our favorite recommendations for putting your belongings in storage include:
Removing tables' legs and storing the tabletops sideways
Tucking photographs between pieces of cardboard
Putting mattresses in covers and storing them flat
Treating and covering wooden furniture prior to storage
Organizing hoses, rakes, and other outdoor supplies in clean, empty trash cans
Wiping metal items' surfaces with a rag coated in machine oil to prevent rust
Using bubble wrap, newspaper, and other packing material to fill empty spaces in boxes containing glass objects
Storing holiday decorations in their original cartons
Stacking lightweight chairs "seat to seat"
Covering upholstery with light cotton dust covers
Thoroughly cleaning, drying, and disinfecting appliances
Use Our Storage Tips to Organize Your New Storage Unit Today
Make your already convenient storage experience even better with our helpful storage tips today. When it's time to create more room in your home or business, you can rely on Freedom Storage Management every step of the way. Find a storage facility near you and rent or reserve your unit today!