The Best Way to Store Decorations After the Holidays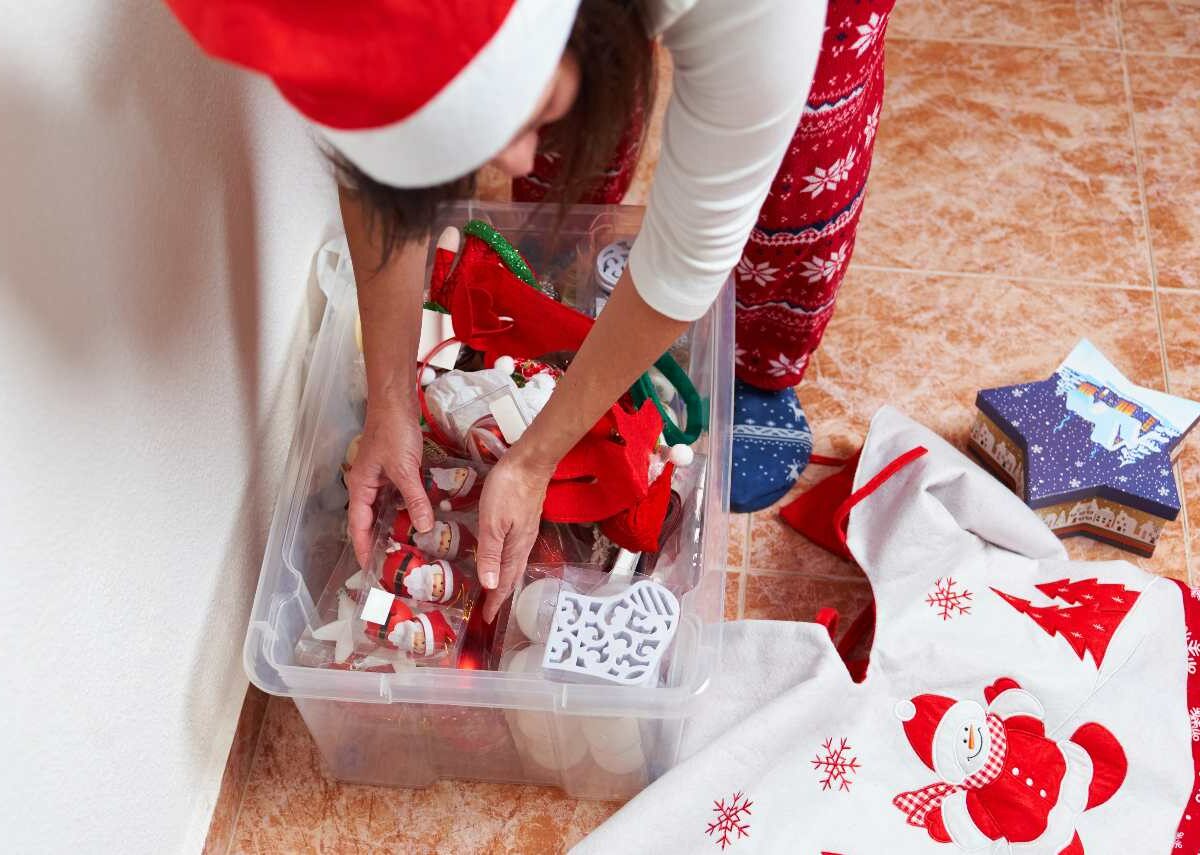 Nothing makes it feel more like the holiday season than putting up decorations. Relaxing among the glow of the Christmas lights on the tree with a cup of hot cocoa in your hand is one of the best feelings in the world. Unfortunately, putting up and taking down holiday decorations isn't the most enjoyable process. Detangling Christmas lights and putting together the tree year after year can be exhausting.
At Freedom Storage Management, we want to help you better prepare your holiday decorations for long-term storage with a few tips and tricks for holiday decoration storage. Learn how to store Christmas lights, Christmas trees, ornaments, and gift wrap when the season with our helpful advice below.
Christmas Light Storage
When it comes to storing Christmas lights, it is important to prevent them from tangling while being stored for a long period of time. The best way to do this is to find another object to wrap them around. A storage reel is the most effective and efficient way to properly store Christmas lights and is a purchase that will benefit you for years to come. If you don't own a reel or are looking for low cost alternatives, other options are available.
If you still have the original box the lights came in, you can easily wrap your lights around the exterior of the box. You can cut a square out of a rectangular box and use that to wrap your lights around. You'll want to cut slits on either side of the cardboard to keep the lights in place and prevent them from slipping off. Other options include wrapping your lights around old coffee or paint cans. Whichever solution you choose, you will find it much easier to string up Christmas lights after taking the time to properly prepare them for storage.
Christmas Tree Storage
Along with Christmas lights, trees can be a real time commitment when it comes to decorating for the holidays. Decorating is a fun tradition many share with their families so it's important to keep your tree looking its best. Most will take apart their tree each year and place it back in the box it came in or a large storage bag. This solution is great for saving space in your closet or storage unit and keeping all the pieces together in one place.
While disassembling your tree and placing the pieces in a storage container saves a lot of storage space, there is a solution that saves just as much space without forcing you to take apart your tree. Shrink wrapping your Christmas tree allows you to keep it assembled while still compressing it enough to not take up as much space. This solution also lets you keep the lights completely strung around the tree saving you time and energy each time you need to put it back up.
Ornament Storage
It's important to find a storage solution that protects your ornaments from cracking or shattering. While novelty ornaments are best kept in their original boxes to keep them well organized and protected, round ornaments, or baubles, are a bit trickier to store. If you store them too close together, you run the risk of ornaments scratching one other if they are jostled. The best solution is to find a storage container that separates each individual ornament.
There are several storage box options available that can easily be stacked in your storage closet or unit. If you don't want to splurge on sturdy storage containers, egg cartons or coffee cup carriers can be used for larger ornaments. Both options can be placed in large Ziploc bags and stacked for easy storage.
Gift Wrap Storage
It's easy for wrapping paper and other gift wrapping materials to rip or become damaged due to their delicate nature. It's important to keep these items in their own separate containers that won't be disturbed by other items in your storage unit. Store-bought hanging solutions and under-the-bed organizers are great solutions and give you an easy place to store all your tubes of wrapping paper. For a cost-effective solution, you can use a garment bag instead. Garment bags offer plenty of storage and still allow you to hang your gift wrap materials.
Store Your Holiday Decorations in a Self Storage Unit From Freedom Storage!
If your storage closet is unable to hold all your holiday decorations, it's time to rent a storage unit. Find your local facility managed by Freedom Storage for the best holiday storage near you. We offer units in a wide range of sizes and with several helpful features and amenities. If you are worried about your items fading, rusting, or warping due to extreme temperatures, climate-controlled storage provides additional peace of mind for your items. Take advantage of units kept at a steady temperature all year along with other helpful features at a Freedom Storage managed facility.
Not sure what size storage unit you need? Our storage calculator can help you select the perfect sized unit for your holiday decorations, supplies and more. When you're ready, find a storage facility near you and get started on your self storage journey today!
More From Freedom Storage Management