Our Essential Home Renovation Checklist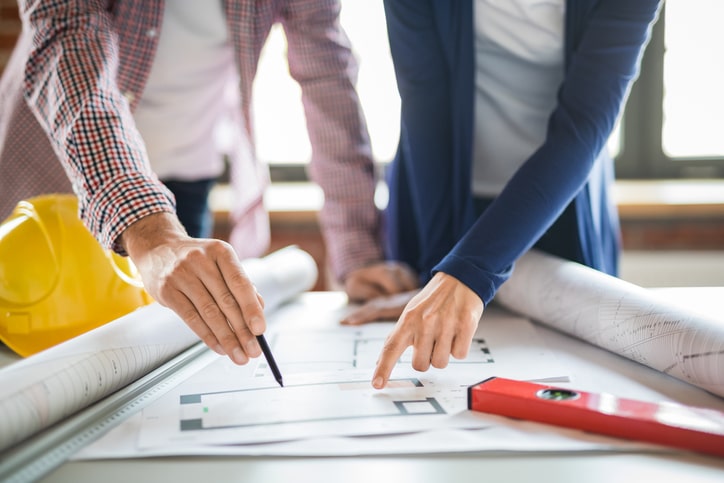 Ready to give your home a makeover? Whether you're gutting the kitchen to give it a trendy new look or you just want to install some storage in your bathroom, home renovations can be exciting experiences for homeowners who are ready for a fresh start without finding a new address.
The only downside to renovating your home? Staying organized during the process. Even minor renovations like pulling up the carpet in your home office can be messy when you're not fully prepared.
If you're thinking about renovating, cover your bases with Freedom Storage Management's essential checklist for a home renovation!
How to Prepare Your Home for a Renovation
After some late-night scrolling through Pinterest or Better Homes & Gardens, you may be tempted to dive headfirst into your renovation project. Before you grab wallpaper for a DIY project, or start requesting quotes for a bathroom renovation, sit back and consider a few things:
What's your budget for your home renovation?
How long do you think the project will take to complete?
Will you like your new look a year, five years, or 10 years from now?
If you still want to renovate your home after answering these questions, it's time to start preparing for the process!
Take "Before" Pictures
Taking "before" pictures of your home pre-renovation matters for several reasons; in addition to showing off improvements, you can use "before" photos when talking to potential contractors.
"Before" and "after" photos also help verify the quality of work after the project wraps up. If you find any issues with a contractor's work, photos will support your case when talking to the contractor or your home insurance provider.
Choose the Right Contractor
Choosing the right contractor is crucial to streamlining your renovation process and avoiding hiccups and frustrations. What are your expectations for your contractor, and how do they compare to what your potential contractor expects for the renovation? Common items to discuss when choosing a contractor include:
Years of experience
Licenses and certifications
References
Average budgets for their projects
Make a Meal Plan for Your Kitchen Renovation
When you plan to renovate your kitchen, that may mean tearing out your pantry cabinets and getting rid of your old appliances.
If your refrigerator is one of those appliances, make sure you prepare your meal plan accordingly; you don't want to go to the grocery with a huge list right before you find yourself fridge-less! In an effort to avoid fast food overload, try pressure cooker or one skillet meals while your kitchen transforms.
Let Your Neighbors Know
In the midst of your renovation project, don't forget to be courteous to your next-door neighbors! From contractors throwing old carpeting and wood into a dumpster to endless drilling and hammering throughout the day, home renovations can get messy and noisy. Let your neighbors know ahead of time about your renovation in case they have pets or children that may be scared of the commotion.
How to Protect Belongings During a Renovation
Once you've taken pictures, chosen your contractor, and alerted the neighbors, it's time to move everything out of the way! After all, the last thing you want during a renovation is a contractor bumping into your china cabinet.
Additionally, renovations entail dust, plaster, and other messes throughout your home; no one wants to vacuum plaster off the couch after renovating the living room!
Wrap Fragile Items in Bubble Wrap or Paper
If you're renovating your kitchen cabinetry, pack your flatware, glassware, and other fragile items into boxes. Shield your flatware and glassware in bubble wrap to keep them from cracking or chipping, and stuff any empty spaces in your boxes with packing paper.
Cover Furniture in Tarps or Sheets
Tarps, sheets, and furniture bags are your best friends during a home renovation. Without something to protect your upholstered furniture, flying plaster and chunks of drywall will stick to it like cement. Save yourself from hours of spot cleaning after a renovation by properly using tarps and sheets.
Once you've completely wrapped your furniture, you can also wrap it in a few layers of plastic wrap to keep the cover from shifting around too much. Stop by a Freedom Storage Management-owned storage facility to grab plastic wrap, furniture covers, and more before your renovation project! We offer a wide range of moving supplies for your convenience.
Move Your Belongings to Self Storage
When you're planning a major renovation project, covering your furniture with sheets and emptying out the pantry may help, but your contractor's team simply can not work around your furniture. For major jobs, give your renovators the space they need by placing your belongings in a self storage unit.
Why Self Storage is Perfect for Renovations
In addition to creating more work space in your home, a storage unit ensures your furniture, easily-breakable belongings, and appliances are near your home but out of the way. Depending on the scale of your project, renovations can take months; by keeping your belongings in storage, you can avoid feeling cramped in your home while it transforms.
At Freedom Storage Management, we're here to make your renovation project easier with our affordable, convenient storage units. Our month-to-month leases, wide selection of unit sizes, and convenient features, such as drive-up storage, are perfect for renovation projects.
When the dust settles after your renovation project, you can easily stop by your storage unit, load your belongings, and bring them home. Need tape, packing paper, or boxes for your project? Just stop by our front office for moving supplies.
Find Your Self Storage Unit and Start Renovating Today
Streamline your renovation project with the help of self storage. Freedom Storage Management is committed to making your storage experience a breeze, whether it's for a renovation project, moving across town, or you're just ready to declutter the basement. Find an affordable self storage unit near you today!
More From Freedom Storage Management