How To Store a Mattress in a Storage Unit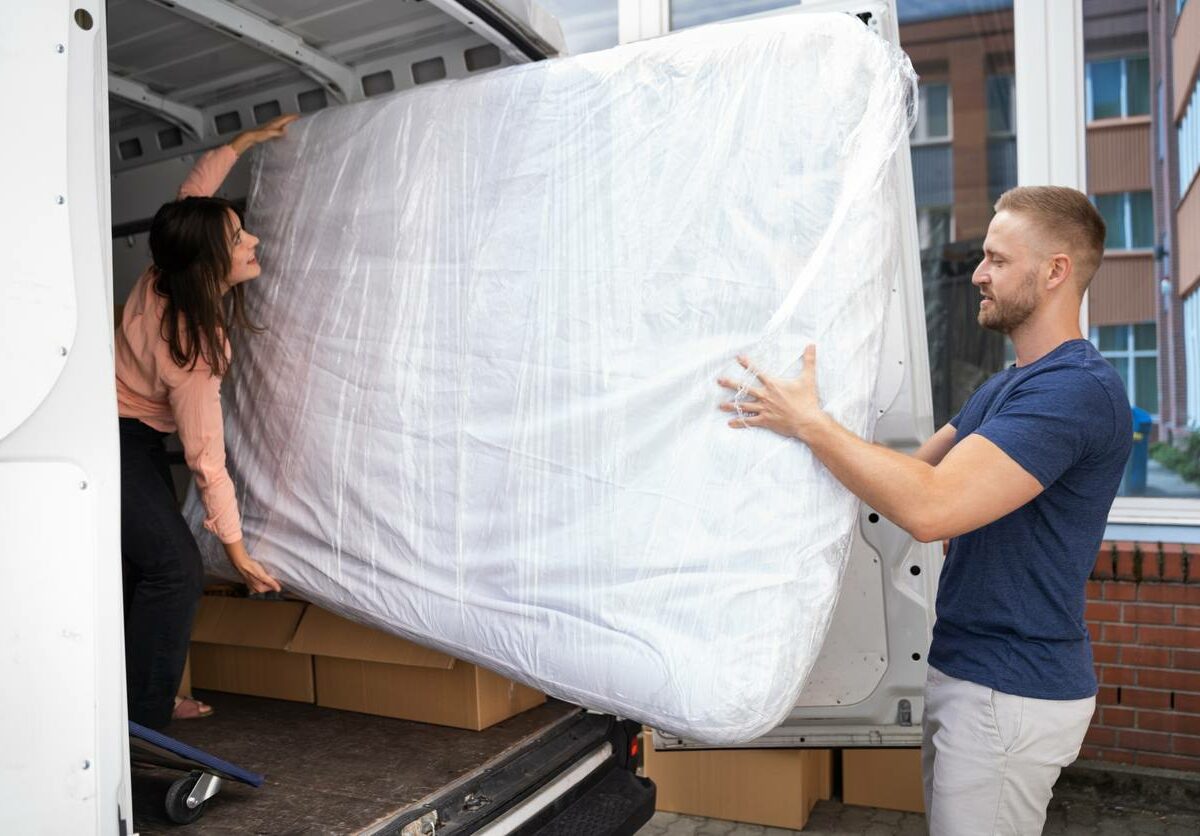 If you've been wondering how to store a mattress, you're not alone. While it may seem sturdy, maintaining your mattress's shape and protecting the fabric will safeguard your investment. This guide from Freedom Storage Management will explain what needs to be done to prepare your mattress, answer questions like, "Do mattresses need to be stored in climate-controlled units?" and address topics like what to wrap a mattress in for storage.
Before You Store
As with almost any household item, cleaning your mattress before you store it will help keep it in top condition until you need it again. Set aside at least 24 hours to clean your mattress. Make other sleeping arrangements so you can give your mattress the TLC it needs. Sprinkle baking soda on your mattress and leave it on all day. Vacuum both sides, and spot clean any stains with an upholstery cleaner. Let it dry thoroughly to avoid mildew or mold.
How To Wrap a Mattress for Storage
While you can buy plastic mattress bags, breathable fabric mattress bags allow for proper airflow and prevent moisture retention. You can find these covers at many stores that sell household goods. Most are designed to fit the mattress. You can also use sheets or blankets; secure these with moving tape to ensure they stay in place.
How To Store a Mattress in a Storage Unit
If you haven't already reserved a storage space, consider a climate-controlled unit. Humidity and temperatures are regulated in these units for an extra layer of protection. However, climate-controlled storage units aren't a necessity for mattresses. Transport your mattress in a covered vehicle to prevent moisture damage from rain. One of the most significant issues when storing a mattress is the position in which you place it. Avoid standing your mattress on any of its sides to retain its shape. You may also be tempted to save space by placing other items on top of your mattress. However, the weight of your belongings could damage the structural integrity of your mattress and make it less comfortable or even unusable.
Find the Storage Space You Need With Freedom Storage Management
In addition to providing tips on how to prepare a mattress for storage, Freedom Storage Management can also help with safe, convenient self-storage in many locations around the Midwest and East Coast. From special rates to impressive amenities, we offer everything you need to safeguard your belongings. Reserve a unit online today, or contact our friendly team for assistance.
More From Freedom Storage Management