How To Decorate Your House for Christmas on a Budget
Decorating your house for Christmas is an ideal way to get you and your loved ones into the holiday spirit. From lavish and lush to simple and subtle, Christmas decorations simply spark joy in a way very few things can. But when you're on a tight budget, decorating your house for Christmas can prove to be more costly than you initially thought.
Thankfully, there are plenty of ways you can save money on your Christmas decorations without losing any of the charm or cheer. In this blog, our team at Freedom Storage will guide you through how to decorate your house for Christmas while on a budget.
The Benefits of Budget Christmas Decorations
On the surface, Christmas decorating on a budget can seem to be a reward solely for your wallet. While that is a great benefit to take full advantage of, there's a plethora of other benefits to decorating for Christmas.
Christmas decorations can not only spark happiness at a time when it's colder and gets dark earlier. It also lets you show off your creative skills and provides you with numerous opportunities for various projects. After all, it's never too early to make your perfect Christmas home vision into a reality!
Inexpensive Christmas Decorations
Once you gain the motivation and inspiration to decorate your house for this Christmas, it's time to get started! However, getting started on an entire house is easier said than done, especially when you're on a tight budget. One way to turn your home into a winter wonderland without breaking the bank is through inexpensive Christmas decorations.
There are several resources you can use to not only buy Christmas decorations on the cheap but also make new decorations on your own. Let's take a look at some ways you can create or get inexpensive Christmas decorations and make your snowy paradise a reality!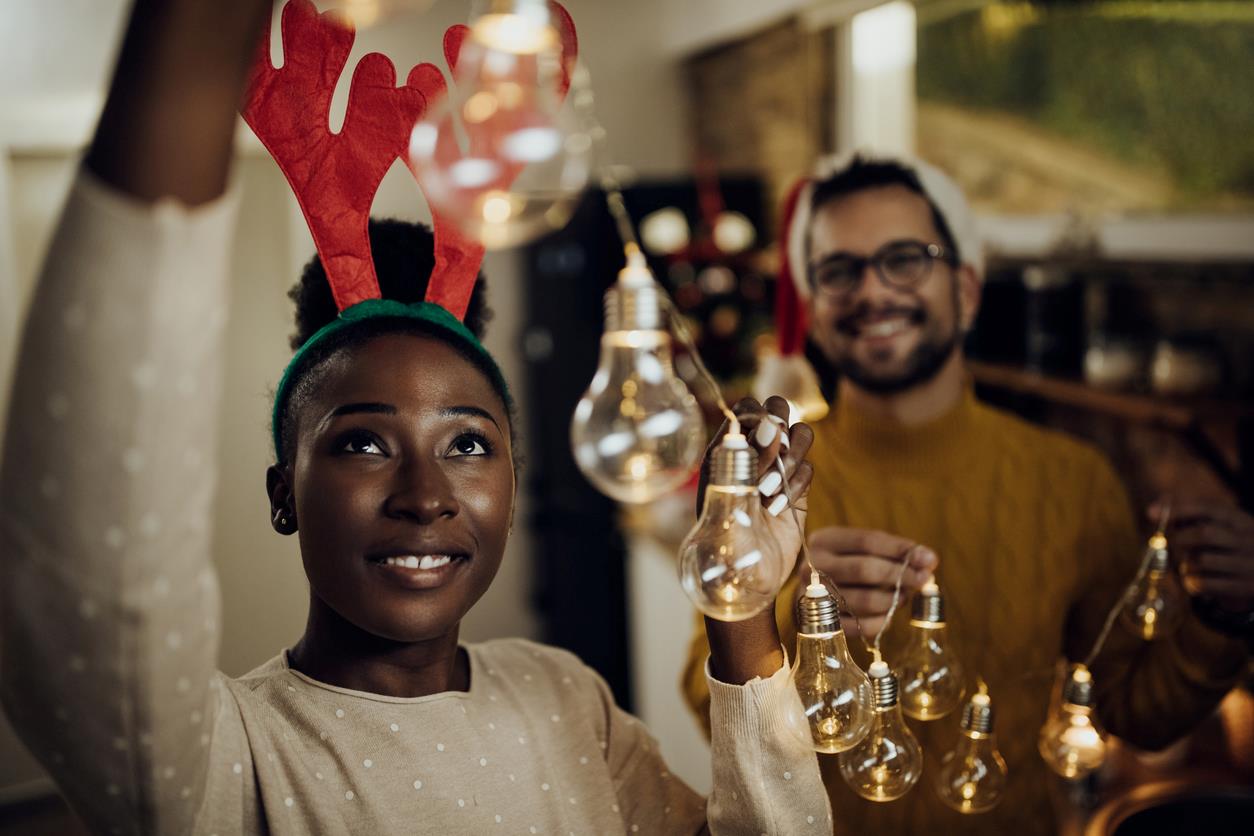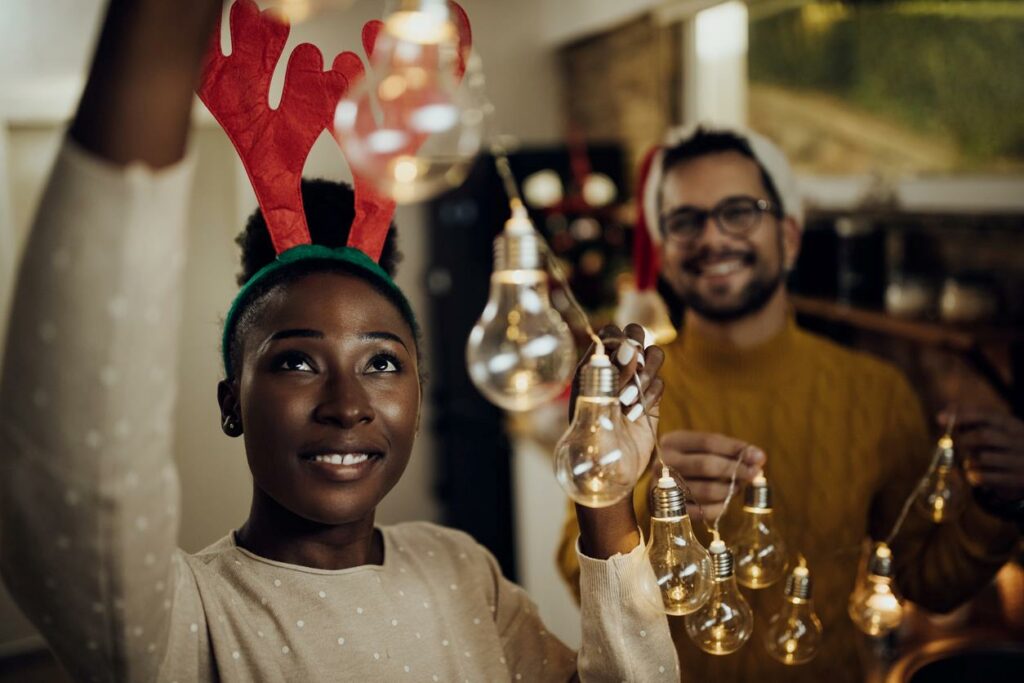 Recycled Materials as Christmas Decorations
Utilizing recycled material is a great way to turn what would be trash into wintry treasure. It also unlocks a realm of possibilities when it comes to DIY projects. And it can go beyond just simple paper snowflakes and a slight accent to a room. Some of the material you can use to decorate your house includes:
Repurposed bottles
Sheets as a tree skirt
Reused shipping boxes
Scrap wood
Used books and magazines
Pine cones, branches, and other natural materials
Use Thrift Stores To Buy Inexpensive Christmas Decorations
When it comes to buying Christmas decorations on a budget, thrift stores will quickly prove to be your best friends. Even if you only find some of your Christmas décor at these shops, the savings you'll see when you buy them through thrift stores will be well worth the effort. These decorations can range anywhere from little knickknacks for the mantle, reefs, garland, or even a Christmas tree. Hit up your local thrift stores and see what hidden gems you can find!
Simple Christmas Decorating Ideas
Sometimes there's the notion that a more lavish scene is what's expected out of Christmas decorating. After all, we've all seen that one house decorated with enough lights to illuminate an entire street corner. However, it doesn't have to be this way. In fact, one of the best ways to decorate your house this Christmas on a budget is to go simple.
You can use plenty of simple Christmas decorations around your house to not only save you money but also save you some time and effort on setup and planning. These simple ideas can range from simplistic and minimalist decorations to making your Christmas tree stand out. All it takes is a different and simpler approach to Christmas decorating for you to get into the holiday spirit.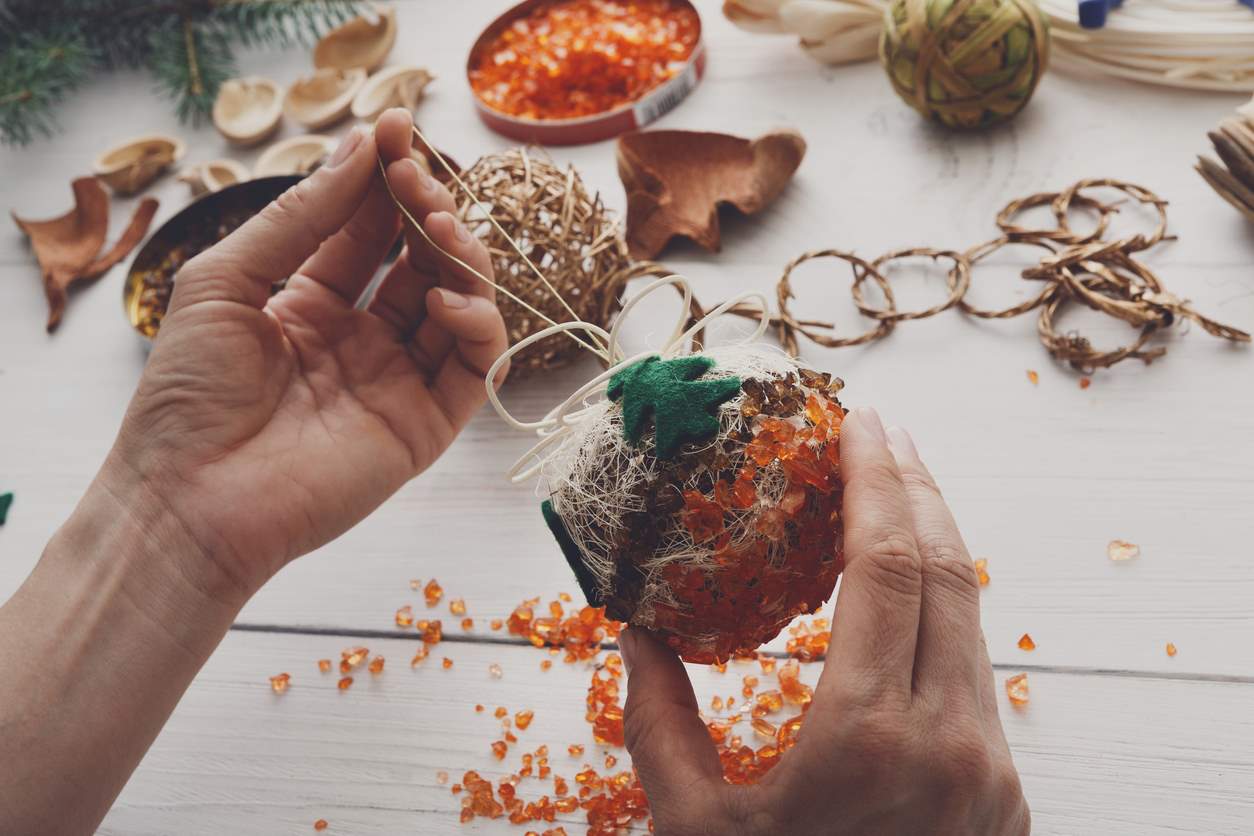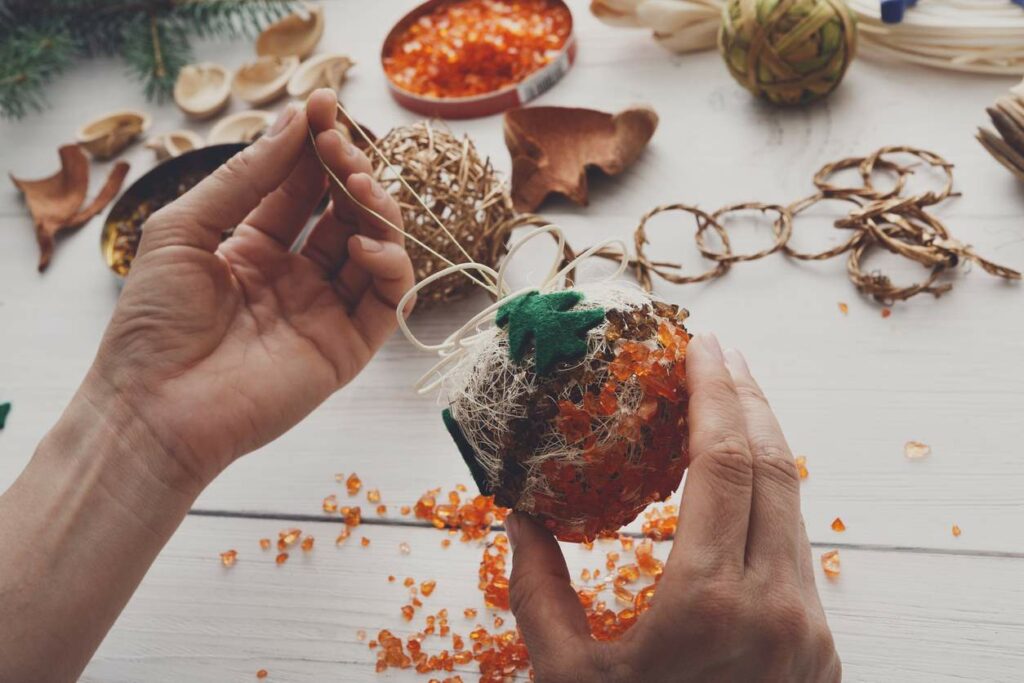 Creative Christmas Decorating Ideas on a Budget
Whether you go lush or simplistic in your Christmas decorating, there's always room for creativity. In fact, Christmas decorations spark several projects for hobbyists and homeowners alike. Whether you make your own Christmas ornaments or create a decorated outside scene, Christmas can unlock joy and wonder for you and those who enjoy seeing your displays year after year.
DIY Christmas Decorations
One popular form of infusing creativity with Christmas is through DIY decorations. Making your own decorations is not just a way for you to satisfy your creative outlet. It can also save you money you can use on finding your loved ones presents.
The world of DIY Christmas decorations is endless and can come from any slight spark of inspiration. Let's explore somepopular DIY Christmas decorations for you to try this holiday season:
Mason jar snow globes
Dried oranges ornaments
Christmas trifle arrangements
Ornament clusters
Christmas tree of books
Tying bows around your furniture
Pine cone wreaths
Mini wreaths
And these are just a few of the many DIY Christmas decorations you can do this winter. Don't limit yourself—let your imagination soar for new and exciting decoration ideas, even on a budget.
Store Your Budget Christmas Decorations at Freedom Storage
As the holiday season comes to an end, store your Christmas decorations at Freedom Storage. With a multitude of different storage solutions to choose from, you can count on our self storage to keep your decorations secure for next Christmas. To rent or reserve your storage unit, find your nearest Freedom Storage location or contact us online today!
More From Freedom Storage Management