How To Choose the Right Christmas Tree for Your Home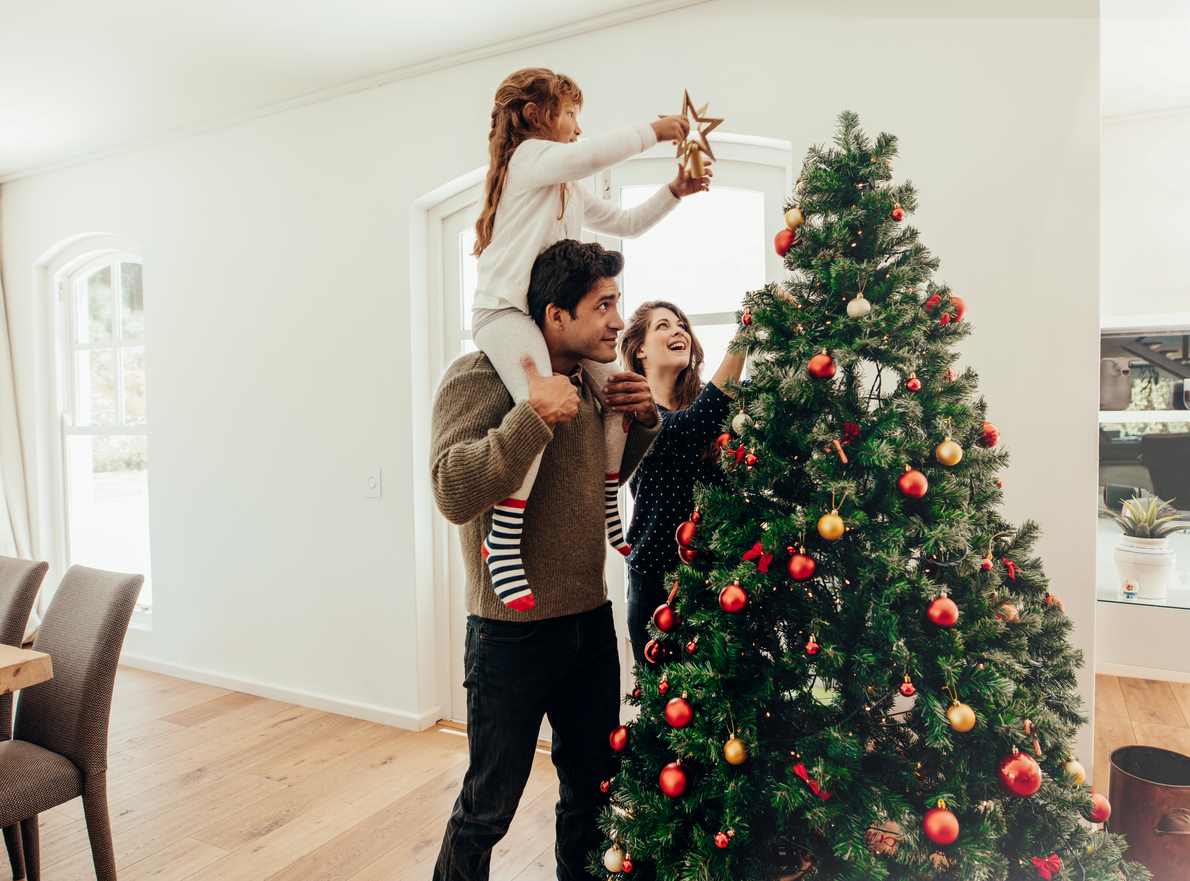 The start of the holiday season is beloved for many reasons, between the beautiful lights lining the streets, great music playing from the radio, and the overall cheerful spirit felt by everyone around. As you begin to decorate your home to participate in holiday joy, one of the first things to figure out is what type of tree you plan to get.
There are several factors to consider in making sure you choose the right Christmas tree. Whether you're more inclined toward a real pine tree or an artificial one, make sure you get what's right for your home. Freedom Storage has prepared this guide to help you understand how to choose the right Christmas tree for your home.
Types of Christmas Trees
There are several different types of Christmas trees available on the market. The most popular real Christmas trees include Fraser fir, Douglas fir, Balsam fir, and blue spruce. Each has its own unique characteristics, from how much it sheds to its fragrance to its branch strength.
On the other hand, there are a variety of styles and designs and artificial trees to choose from. They range from traditional green trees to those with a frosty white finish and even colorful ones for a more unique touch. You can also find pre-lit artificial trees that save you the task of adding lights.
Things To Consider Before You Buy
Before you purchase your Christmas tree, there are a few things to think about to ensure you spend your money wisely. Here's what you need to keep in mind:
Real Christmas Trees vs. Artificial Christmas Trees
Both real and artificial trees have a claim to being the best Christmas trees for homes. When deciding between real Christmas trees vs. artificial Christmas trees, there are a few key differences to look out for.
Real trees bring a traditional feel and a fresh pine scent into your home. Many people who have had real trees in the past find it hard to give up on that holiday feel and sense of nostalgia. However, they require regular watering and may shed needles that are annoying, messy, and sharp. As the season wears on and the tree naturally dries out, it may even present a fire hazard.
Artificial trees, on the other hand, are easier to maintain and can be reused year after year. However, they don't offer the authentic look and scent of a real tree. The choice between a real or artificial tree often comes down to personal preference and lifestyle considerations. You'll also want to consider your plans on how to decorate a Christmas tree, as heavier decorations like ornaments and bells may require sturdier branches.
Christmas Tree Sizes
There are several Christmas tree sizes out there, ranging from small tabletop Christmas trees to large 12-foot trees. The size of your tree should correspond with the size of your space. Consider the height of your ceiling and the available floor space to ensure your tree isn't too big. A general rule of thumb is to allow for at least one foot of space between the ceiling and the top of the tree. Additionally, you'll want to make sure your tree isn't near your fireplace or in another dangerous position.
Setting Your Budget
Setting a budget is crucial before you set out to buy a Christmas tree. Real trees tend to be less expensive initially, but remember that you'll need to purchase a new one each year if you go this route. Artificial trees can be more costly up front, but they can last for many years if you exercise proper care.
Additionally, consider the cost of decorations, lights, and a tree stand if you're not going to use old ones. These expenses can add up quickly, so plan accordingly.
Store Your Christmas Tree Ornaments and Lights with Freedom Storage
Once the holiday season is over, it comes time to put all your decorations back into storage. Finding adequate room in your basement, garage, or other household space can be difficult, especially if you're trying to squeeze in a large artificial tree.
Save yourself the trouble and help avoid potential bends, breaks, and damage to your things by renting holiday decoration storage from Freedom Storage. Our facilities are the perfect places to store your tree, lights, ornaments, and more. Find the closest location to you to get started today! You can also explore our FAQ and storage tips page for additional information.
More From Freedom Storage Management