Fall Storage Tips for College Students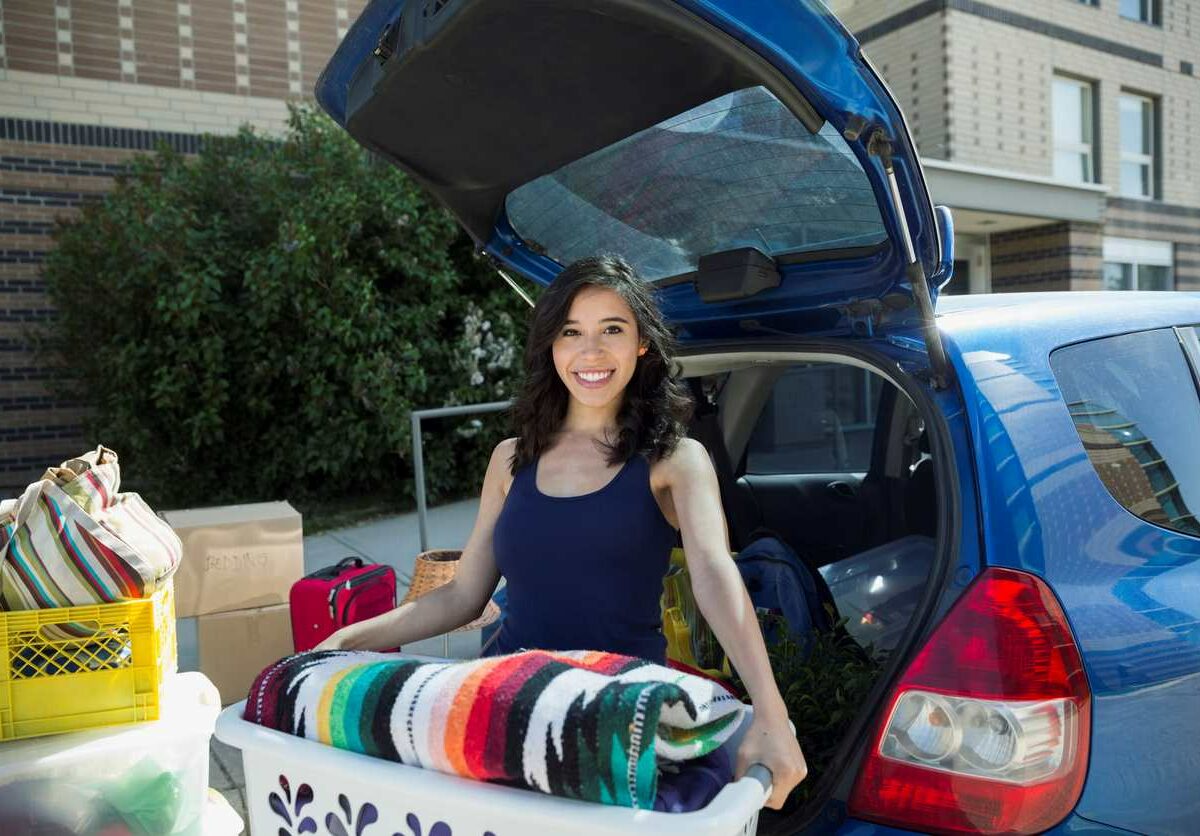 As summer draws close, college students must prepare for the fall semester, including figuring out how to store their belongings in cramped dorm rooms or shared living spaces. Fortunately, we have essential fall storage tips that can help. Adequate storage is critical for college students living in small areas to maximize available space. Following these tips, you can declutter and organize your belongings for a stress-free and productive semester.
Preparing for a Clutter-Free Semester
To prepare for a clutter-free semester, begin by assessing all your items and deciding what you need and don't. Consider selling or donating anything that you no longer use or need. Afterward, sort your remaining things into categories like clothing, electronics, and books. Use storage containers or organizers to maximize your dorm or shared living area space.
Decluttering your belongings before packing is crucial to prep for a clutter-free semester. Organizing your belongings gives you a clearer idea of what you need or use, reducing stress and increasing productivity throughout your academic journey.
Space-Saving Techniques for Small Dorm Rooms
When packing for college, it's essential to focus on space-saving techniques. Use under-bed storage containers and hanging organizers for clothing, shoes, and accessories to maximize the limited closet space. Rolling clothes instead of folding them is another effective space-saving technique for your closet. Consider investing in multi-functional furniture like a futon or storage ottoman while opting for a loft or bunk bed to free up floor space.
How to Keep Your Belongings Secure in Shared Living Spaces
No matter how well you get along with your roommate, you may want to keep your valuable items secure in shared living spaces such as dorms. One option is to invest in a lock box or safe for important documents, electronics, and other valuable items. Always remember to lock your door when leaving the room for any amount of time. Use discreet storage containers like hollowed-out books or fake cans to safeguard your belongings further. Taking precautions to keep your belongings secure when living in shared spaces is crucial.
Fall Storage Tips for College Students with Freedom Storage Management
College students seeking a stress-free and organized semester should follow these fall storage tips. But, if you're still struggling to find space for your belongings, it's worth considering the services of storage management companies such as Freedom Storage Management. With our expert help, you can trust that you will store your items throughout your college journey.
Begin by decluttering your belongings before packing, and use vacuum-sealed bags to maximize space—label boxes and containers to identify their contents when needed. When choosing a storage unit, choose a climate-controlled facility to protect your items from harsh weather conditions. Finally, select a storage provider offering flexible lease options and insurance coverage for added security.
By following these expert tips, college students can streamline their storage experience and focus on their academic journey. For hassle-free self-storage options, rent with Freedom Storage Management at a storage facility near you for a smooth and effortless storage experience, whether for a semester or a year. Explore affordable self-storage units near you today!
More From Freedom Storage Management