Everything You Need to Know About Boat and RV Storage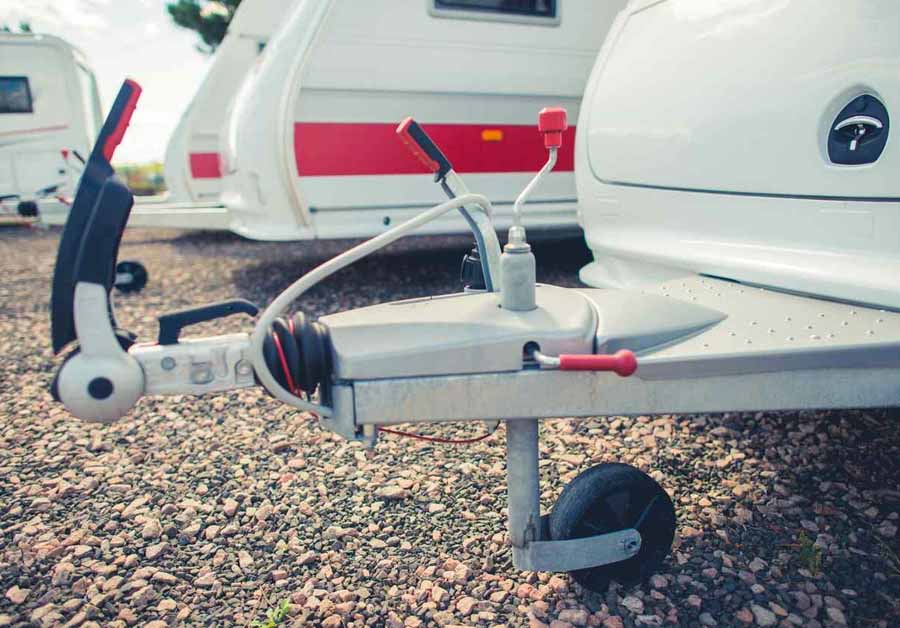 RVs and boats are special as a lot of memories are made on them. Whether it's going on a road trip with the family, taking the boat out for a Saturday afternoon with friends, or enjoying retirement by exploring new places and relaxing on the water, these vehicles promise a lot of fun adventures and experiences during the warm months of the year. Finding proper storage to ensure that these vehicles are cared for during the winter is a great way to ensure a long life for your RV or boat. These tips from Freedom Storage Management will help you prepare your vehicle for storage whether you're storing just during the offseason or for an extended period of time.
Prepping Your RV or Boat For Winter Storage
It can seem intimidating to prep your RV or boat, but it's easier than you might think! These vehicles simply require some light maintenance before parking them in storage for the winter months.
Here are some tips on how to prepare your RV or boat for the winter:
Winterizing Your RV 
Empty the fridge and trash cans, clean the counters, and wash any bedding
Seal up any holes to avoid pests
Drain and flush the water heater, water tanks, and bypass the water heater

Pro tip: Make sure the heater line is cool, not hot!

Run antifreeze through the water system, p traps, and any sink drains to avoid pipes freezing
Disconnect the battery and store it in a cool, dry place
Add fuel stabilizer to your gas tank and then fill up the tank
Change the oil
Winterizing Your Boat
Empty any food storage and trash cans
Wash the boat to clear away any debris
Wax the boat to help protect it from precipitation
Disconnect the battery and store in a dry, cool place
Add fuel stabilizer, then fill the tank with gas
Flush antifreeze through the system
Add fogging oil into the carburetor
Change the oil
Taking a few hours to properly prepare your RV or boat for winter storage is well worth the effort! There are often local businesses who specialize in winterization if you'd prefer professionals handle these tasks. Either doing it yourself or letting an expert handle it will ensure your vehicle is ready for the cold weather. Winterizing will protect your vehicles until you're ready to take them out again when the weather warms up.
Should I Cover My RV or Boat for Winter Storage?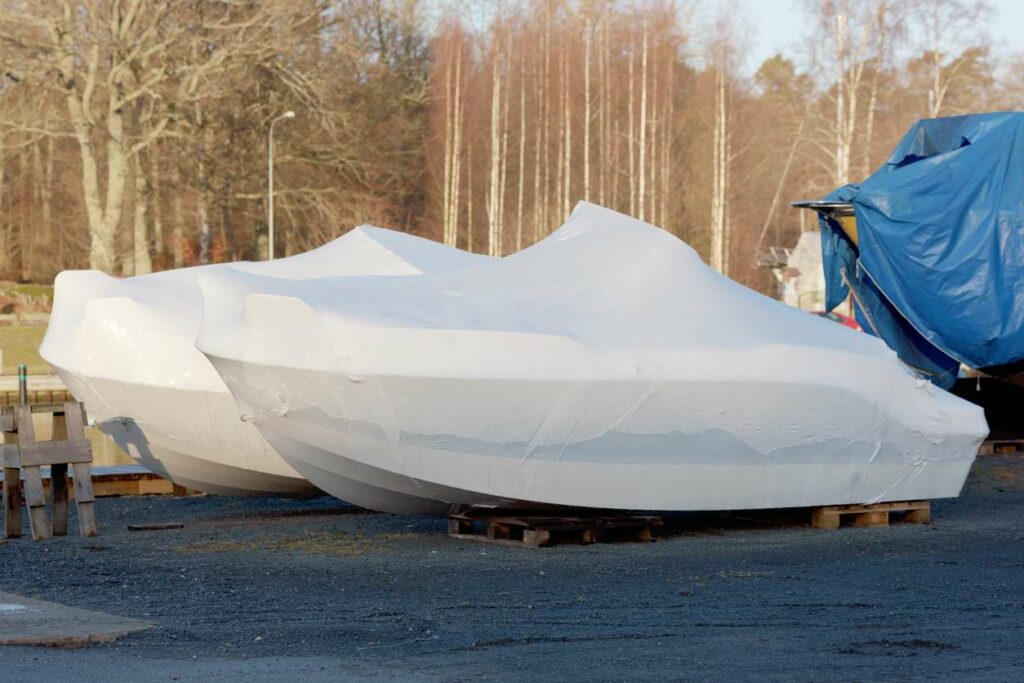 Some owners prefer to cover their RV or boat to offer their vehicles further protection from sun damage, pests, or precipitation. It may be beneficial to purchase a cover to shield the winter weather.
Pro tip: avoid using tarps as covers. Although they're often less expensive, they're not as reliable, waterproof, or taut, so they will not offer as much protection as a cover made specifically for a boat or RV.
Look for covers made with polypropylene, polyester, or acrylic; these fabrics will offer more defense against the winter elements.
Types of RV and Boat Storage 
If you haven't yet, you're probably asking yourself, where should I store my RV or boat for the winter? There are a few different types of RV and boat storage available. Find out which option is best for your winter storage needs.
Covered Storage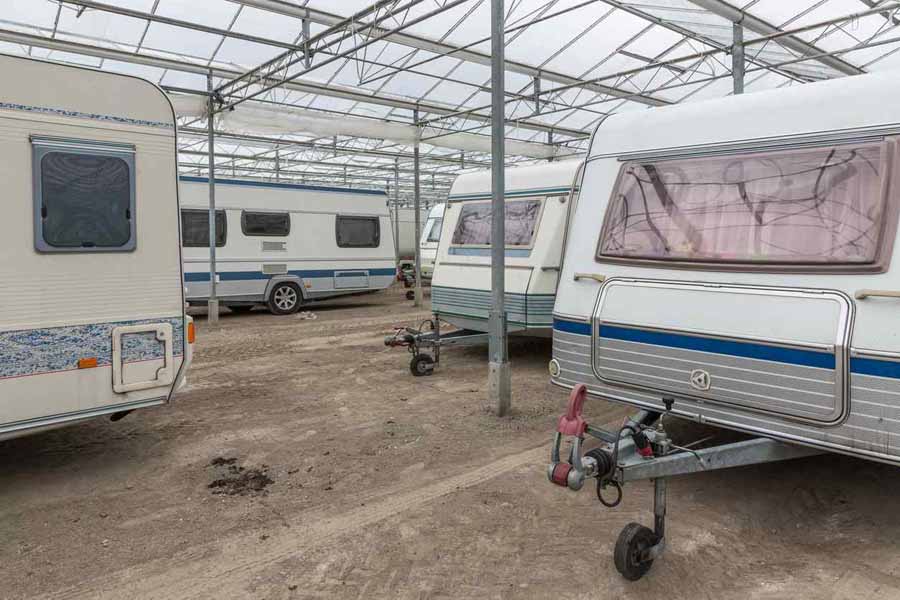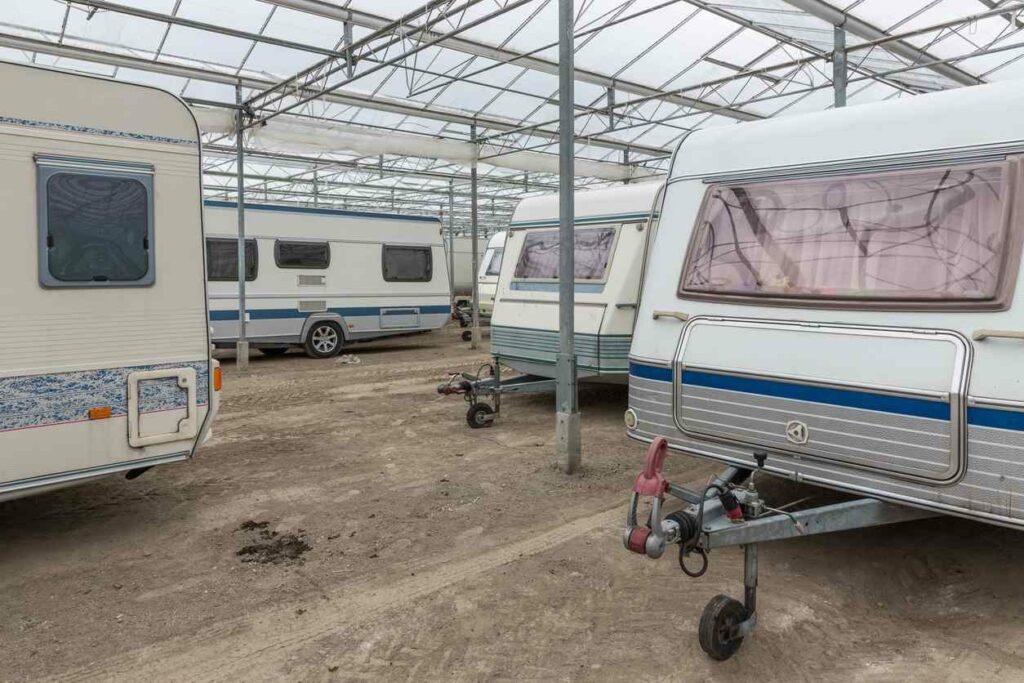 These spots are typically oversized parking spaces with a roof that offer shelter from wind, water, and debris. They make for easy access to your RV or boat while it's parked, which can be beneficial for owners who check on their vehicles throughout their time in storage.
Uncovered Storage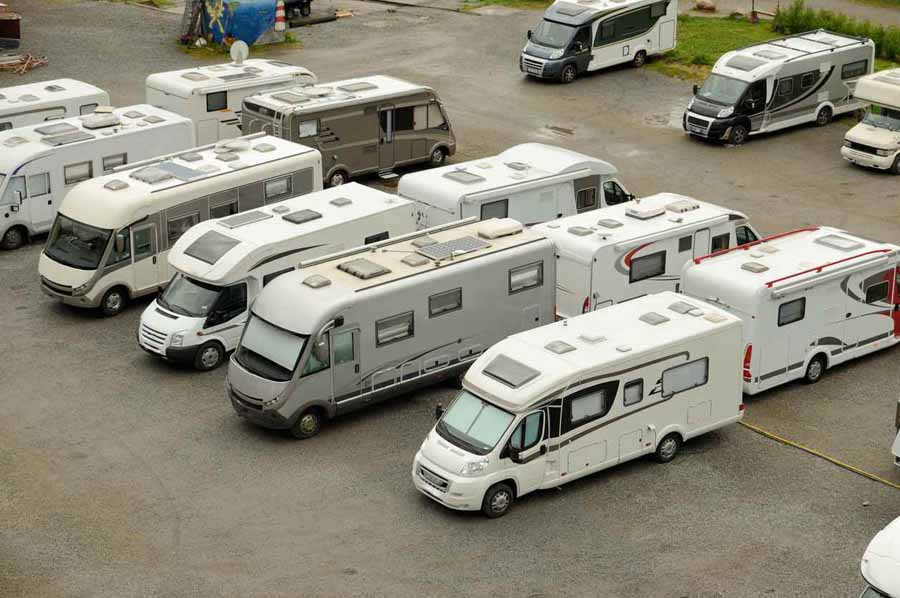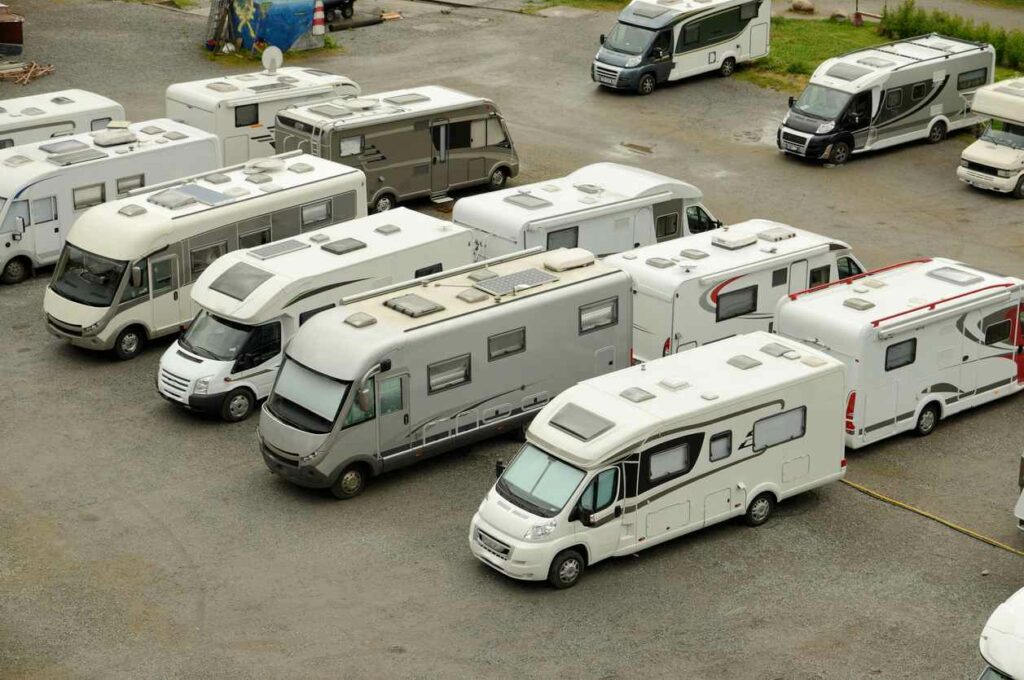 This option is often the most affordable one, which can be attractive for many owners looking to store their RV or boat. Owners can easily access their vehicle, and there are usually no height restrictions, which is great for oversized vehicles. There isn't much weather protection available, but if you've covered your RV or boat, the exposure to winter weather will be minimized.
Indoor Storage
These options are similar to a garage; the owner has an indoor spot where their RV or boat can live during the cold months. Some facilities offer private rooms while others may have multiple vehicles parked in the same indoor area. Many indoor storage facilities are climate-controlled, which can offer temperature consistency. This storage option has many benefits, but there may be more restrictions, such as height or width limitations.
Peace of Mind: Store Your RV or Boat at a Storage Facility
RVs and boats are often people's most prized possessions; owners work hard to purchase them and want to be able to enjoy them for a long time. Choosing to store your boat or RV in a storage facility can be a great way to make sure that these vehicles are protected and well taken care of during the winter months when they're not used.
Because these vehicles are oversized, it can sometimes be a challenge to park them at home. For some owners, city codes and HOA stipulations make it difficult to keep them on their property. Storing them in a facility can be a great option as they're not taking up space in your driveway, garage, or street.
Freedom Storage Management offers safe, secure, and convenient winter storage for your boat or RV. Customers are given personalized security codes to ensure the safety of your belongings while providing easy access to your items. Please contact your local facility to discuss nearby storage options and availability.
More From Freedom Storage Management