7 Tips for Moving Out for the First Time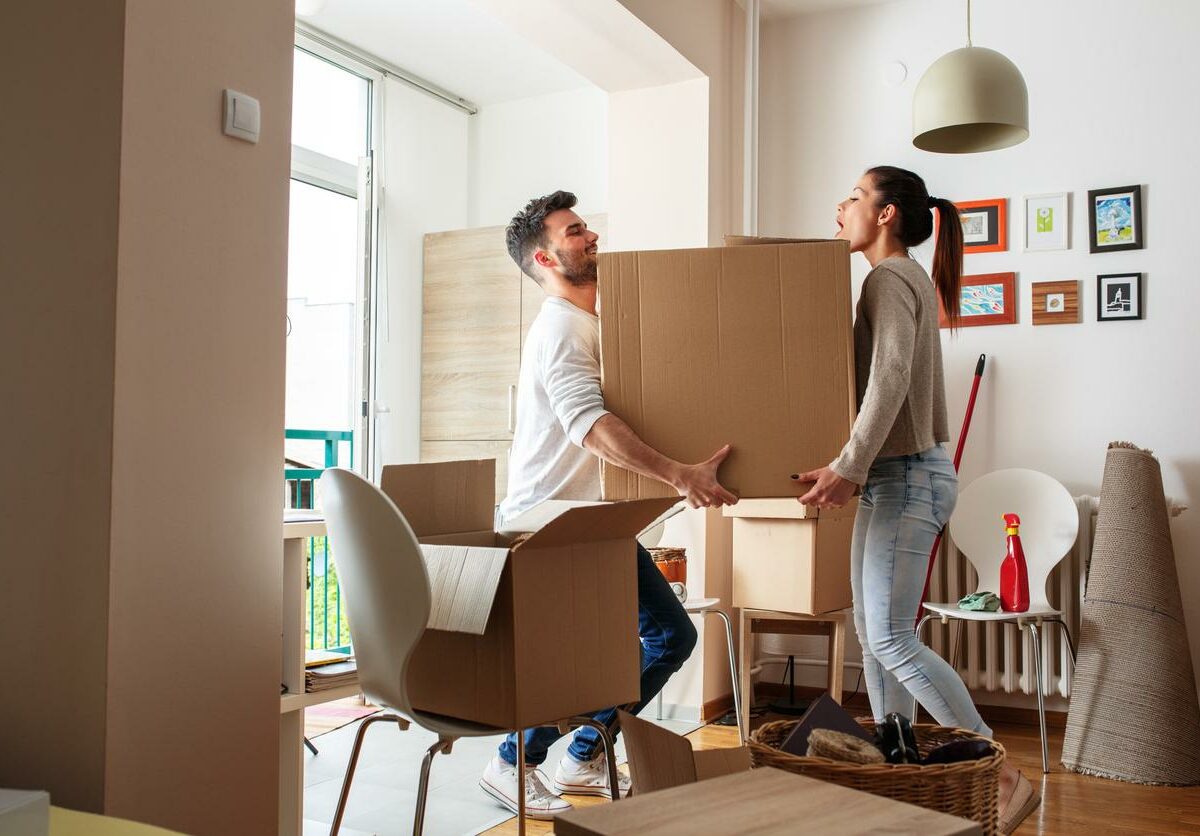 Moving out for the first time can feel intimidating, and rightfully so. With so many essential procedures to remember and tasks to get done, it's easy to feel overwhelmed. Luckily, Freedom Storage is here to help with this moving-out checklist. From a list of important things to have when moving out to helpful tips and reminders to keep in mind when moving out for the first time, this blog has everything you need for a stress-free transition into your new home.
1. Properly Clean out Your Old Apartment
When moving out for the first time, it's always important to thoroughly clean your apartment. And while there isn't one surefire "right way" to do this cleaning process, here are some tips to make sure you get to everything you need to:
Start at the top: When cleaning, it's always best to start at the top and work your way down. Dust the tops of cabinets and blinds, clear cobwebs before cleaning your countertops, and finish up with sweeping, mopping, and vacuuming up any debris that falls down from above.
Paint and epoxy: Check your lease for your landlord's policy on what to do with holes created by hanging up frames, shelves, and TV mounts, and fill them in with epoxy as necessary. If your landlord charges a fee to repaint the walls, see if they have extra buckets of paint you can use so you can get your deposit back and not go through the trouble of trying to match the color.
Clean the bathroom: Make sure to thoroughly scrub down the entire bathroom, from the toilet and shower to the sink and cabinets. If you notice any mold has begun to grow due to the damp environment, do your best to scrub it off using a heavy-duty cleaner.
Clean the kitchen appliances: The appliances are easy to forget about when making your big cleaning sweep, so make sure you scrub out the splotches of food and beverages that have leaked and accumulated in the microwave and refrigerator. It's also a good idea to scrub off the top of your stove, especially around the burners where food particles may have built up over time. You can also do the same for the inside of your oven.
Clean walls and baseboards: If you notice any scuffs along the walls or baseboards from where bookshelves or furniture rubbed against them, you can try buffing them out with cotton swabs or soft-bristled toothbrushes and some water. If that doesn't work, you can try other cleaning solutions, such as baking soda or plain white toothpaste before moving to the harsher chemicals such as WD-40. Be gentle, as you don't want to accidentally strip away the paint.
2. Plan Your Move to Your New Apartment
Planning ahead when moving to your new apartment can save you a significant amount of time and stress. We recommend creating a timeline that begins at least a month before the move to the day of, filling it out with important tasks and their deadlines. This may include things like contacting your electricity and water providers and having them transfer services to your new residence, setting aside time to purchase supplies and begin packing, and reserving a moving truck. Creating a firm timeline of events helps ensure that nothing gets forgotten or put off until the last minute and allows you to recruit volunteers to help you move the heavier items like beds, dressers, and shelves. The less stress you have on the day of the big move, the better.
3. Pack Your Belongings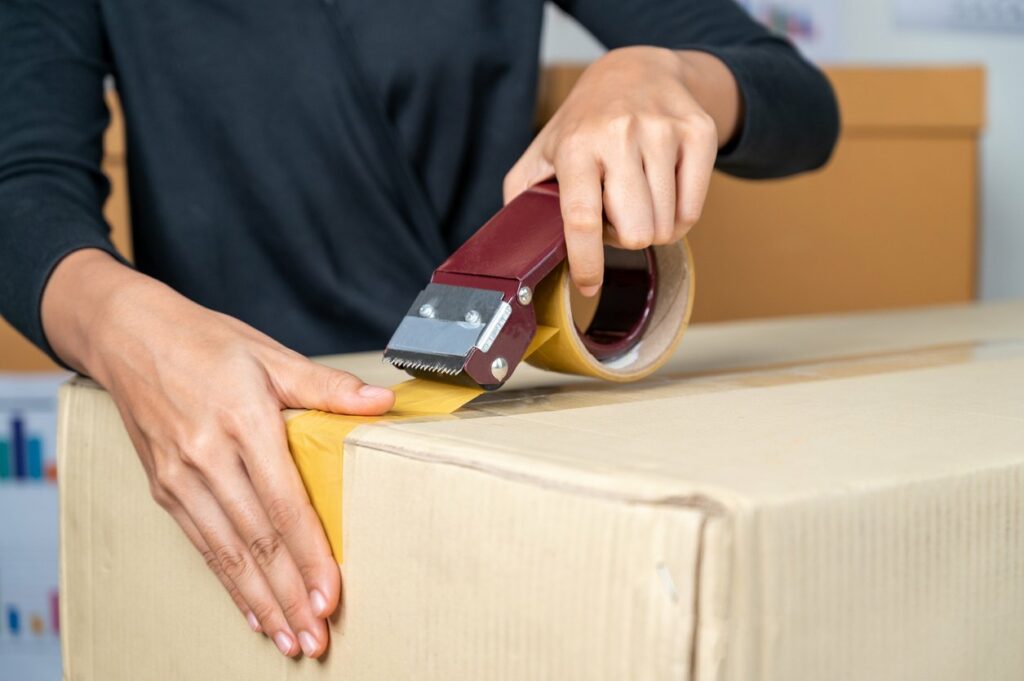 Now for the most important (and time-consuming) task: packing your belongings for the move. Before you begin to pack, take inventory of all of your belongings and figure out how many boxes and other supplies you will need. This process allows you to visually lay out everything you are taking with you and can allow you to donate or sell unnecessary clothing, appliances, and other items that will only clutter up your new living space.
You will want to be strategic when packing your boxes, as it will make the loading, unloading, and unpacking process much easier. We recommend packing items together that serve similar purposes or belong in the same room, such as kitchen utensils, clothes, and cleaning supplies, so you can take the box directly to the room it belongs in without having to hunt down specific items during the unpacking process. You should also keep boxes as lightweight as possible to prevent strain and injury while lifting them and reduce the chances of the bottom splitting open while being transported. Utilizing smaller boxes can help keep the load lighter per container.
4. Transfer Utilities
Before you move out of your old place and into the new one, you'll want to make sure your utilities are squared away so you won't be transitioning into a blacked-out home or paying for services you are no longer using. Look over your lease to see what utilities are provided or operated by your apartment company, and the document should also list what utility providers you will need to go through for the others. The main services you will need to set up usually include electricity, gas, internet, water and sewage, and potentially trash disposal.
After you have set up the utilities for your new place, give your current utility companies a call or look at your online portal to either set a cancellation date or transfer services so you are not charged for usage past your lease date.
5. Update Your Address for Mail, Renter's Insurance, and More
When moving out, you'll want to make sure you update your address with both the USPS and the services you utilize such as banking and insurance. If this information is not updated, you may miss out on monthly bills, important documents or cards, checks, and other commonly mailed pieces of documentation. To avoid this mail getting lost or put into the wrong hands, it is best to be proactive and contact the appropriate services before moving out.
6. Handle Last-Minute Details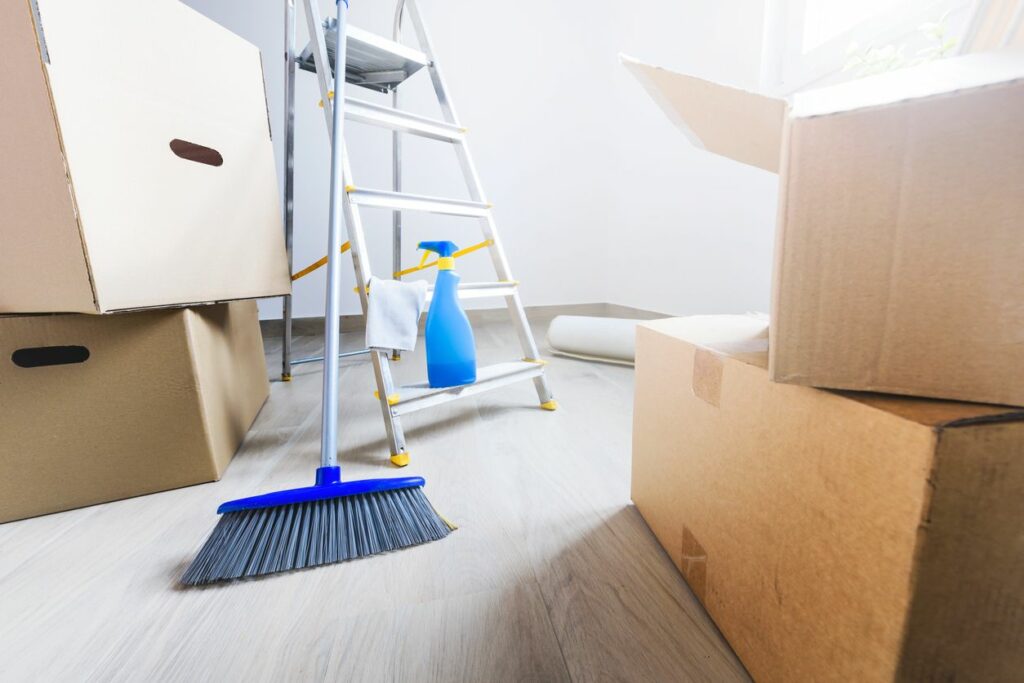 On the day of your big move, if you want to get as much of your security deposit back as possible, it's important to cover all of your bases and handle these last-minute details:
Take out all of the trash, and clean out the fridge entirely so there is nothing lying around for your landlord to throw out and charge you for.
Make sure all loose items are in their appropriate boxes and all appliances like dishwashers are empty so nothing gets left behind.
Replace burned-out light bulbs, as many rental companies will charge you a rather hefty fine to replace them.
Disassemble your bed set, and place your mattress into a mattress storage bag to protect it while being transported.
Pack up your moving truck, with larger, heavier items going in first, placed along the back wall, and filling in the rest of the space toward the front.
Make sure all carpets are vacuumed, all surfaces are dusted and wiped down, and all lights and faucets are turned off before leaving to turn in your keys.
Always check over your lease to see what specific requests and requirements your landlord has for the move-out process, and try to leave the place as clean as possible so your landlord has less work to do (and therefore fewer opportunities to whittle down your security deposit). The closer you follow your landlord's instructions, the better your chances are of getting your money back.
7. Utilize Self Storage To Simplify Your Moving-Out Process
The moving process can be very stressful, and sometimes it's easy to feel overwhelmed by the sheer volume of boxes, furniture, and other belongings being moved at once. If you find yourself struggling to sort through your belongings as you begin the moving process, a self storage unit may be the perfect solution for you. Storage units provide you with additional space at an affordable rate and can be rented on a month-by-month basis, giving you a flexible place to keep your belongings and slowly bring them into your new home as you get settled at your own pace.
Freedom Storage has storage units in a wide variety of sizes and features, and many of our locations even sell boxes and moving supplies to make your transition a breeze. Not sure what size unit works best for your items? Our storage calculator can help you select the perfect space to store your belongings. Whether you need a climate-controlled storage space to protect your belongings from the elements or simple supplies like a mattress protector for storing your bed safely, we have you covered. Find a Freedom Storage location near you to get started today!
More From Freedom Storage Management